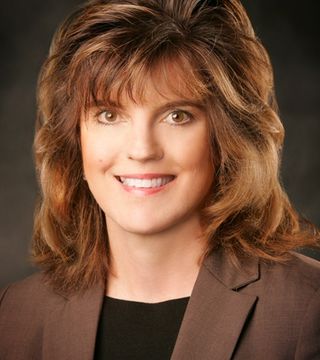 Buying a home is one of the most complicated decisions we make in life. You need a profession with experience and training that will guide and represent you. Here are some reasons why you need Kelly to represent you
before
,
during
and
after
your real estate transaction:
Kelly possesses intimate knowledge of the West San Jose, Campbell, and surrounding neighborhoods. She can identify comparable sales of each particular neighborhood and hand these facts to you, in addition to pointing you in the direction where you can find more data on schools, crime or demographics. For example, you may know that a home down the street was on the market for $750,000, but Kelly will know it had upgrades and sold at $685,000 after 65 days on the market and after twice falling out of escrow.
Contrary to what some people believe, agents do not select prices for sellers or buyers. However, Kelly will help guide clients to make the right choices for themselves. Kelly will ask clients to weigh all the data supplied to them and to choose a price. Then based on market supply, demand and the conditions, she will devise a negotiation strategy.
Kelly will disclose current market conditions publically not available, which will govern your selling or buying process. Many factors determine how you will proceed and up to date, in depth and real time data such as the average per square foot cost of similar homes, median and average sales prices, average days on market and ratios of list-to-sold prices, among other criteria, will have a huge bearing on what you ultimately decide to do.
Kelly has a experience working and networking with other experienced and knowlegable Realtors within Intero and among all the major brokers. These relationships gives her the inside information and insights that help her clients stay ahead. She also has acquired over the many years a vast knowledge of professional services and resources that help her clients buy or sell. The list of needs are almost endless, whether they be financial, home repair or inspection, staging, or even something simple as window cleaning to the very complex issues such as advising a Lawyer if needed.. Kelly, knows which vendors and professionals have a reputation for efficiency, competency and competitive pricing and can provide background information and references of past clients who have successfully work with them. You can be sure Kelly works with no conflict of interest, her interest is 100% dedicated towards satisfying her clients and making sure it is a lifetime relationship that is forever rewarding.
Top producing agents like Kelly negotiate well because, unlike most buyers and sellers, they can remove themselves from the emotional aspects of the transaction. Kelly's goal is to represent her clients for life, and she is skilled and trained to know how to prevent short term needs from sacrificing long term goals. Kelly is not a messenger, she does not simply deliver buyer's offers to sellers and vice versa. She is a professional who has the training and experience to present their client's case in the best light and agree to hold client information confidential from competing interests.
... see more
Kelly Weimer hasn't created any Boards yet.