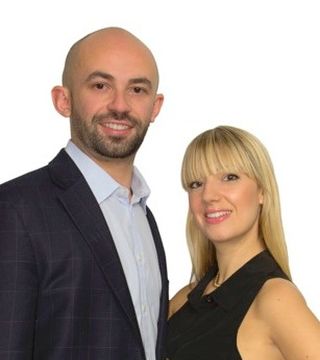 Kelly Waters & Joseph Quiros
Buyer's Agent, Listing Agent, Relocation, Consulting, new York, NY
Never over-promising, and never under-delivering, Joseph Quiros and Kelly Waters have consistently found themselves among the top performers in the industry. Priding themselves on providing a genuine working relationship between themselves and their customers, the two have found that the most important aspect of their job is in providing a service that leads to lifelong relationships, rather than one time transactions.
'For us, it's really about putting ourselves in our clients' shoes. Whether it be a $500,000 first time co-op purchase, or a multi-million dollar listing for a foreign investor, there are so many intricacies to a transaction that it can often times be overwhelming or uncomfortable. We want to make sure that every step of the process is seamless and efficient, and never forget what it's like being on the other side of a deal.' – KW

Having formed their partnership early in their careers, the two hit the ground running, with closings coming within the first three months of when they started.

'We know how to work together and we know where our individual skill sets lie. We've been doing this together from the very beginning and being able to complement one another, collectively, gives our customers the best of what we both have to offer.' – JQ

Born and raised in the United Kingdom, Kelly came to New York and instantly fell in love with the city. As a property owner in England, she was fascinated with the similarities and differences that the New York market has to offer. As her career developed, she learned that there is no place in the world that could both challenge and excite her each and every day quite the New York market.

Joseph grew up in New York and was raised in a family that preached the value of owning property. After receiving his BA from Boston College, he moved back to Manhattan to pursue his passion in real estate. He has lived in various areas of Manhattan and feels that it's important to know firsthand the value of all the different neighborhoods through his own living experience.

Regardless of whether you're looking to buy, sell, or rent, Kelly and Joseph are dedicated professionals who work tirelessly for their clients. They believe that at the end of the day, the success of a deal should not be measured by the amount on the check, but rather by the amount of friends and family that their clients refer to them!
... see more