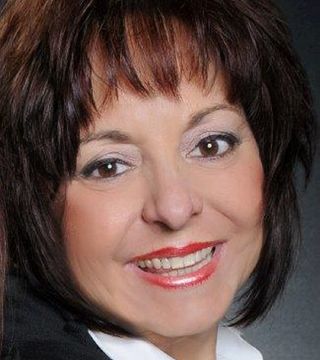 KEY HOME SOLUTIONS…
WE HOLD THE KEYS TO ALL YOUR REAL ESTATE NEEDS!
WOULD YOU LIKE TO KNOW WHAT YOUR HOME IS WORTH?
Please visit
http://www.listingmachine.com/1900
Why have one real estate agent when you can have an entire specialized team?
...
Key Home Solutions staff members
each focus on one important aspect of your real estate needs. Each member has had independent success in his or her specialty, and bring their strengths to our team. Our collaboration allows our clients to receive the ABSOLUTE BEST results!

Meet the professionals who will be working for you:

Karen Buonomo, Sales Associate
Expired Home Specialist
Home Sales and Marketing Specialist
CRS, ABR, SRES, e-PRO

When buying or selling your home, look no further! Karen is considered one of the premier real estate agents in Monmouth County. Her warm and engaging personality allows buyers and sellers to feel comfortable and at ease, through what can be an otherwise challenging process. Karen truly prioritizes her clients' needs, striving to work within their timelines and budgets, while providing professional guidance as necessary. She has perfected the art of working with buyers and sellers at Coldwell Banker Residential Brokerage from April of 2004 to December 2011, Keller Williams Realty, West Monmouth, from January 2012 to May of 2014. Karen is now happily continuing her career at Coldwell Banker enjoying a full service real estate environment. Even before Karen's passion for real estate began, she had extensive sales and marketing experience at Oticon, as an Executive Assistant to the Vice President of Sales and Marketing.

Karen is the recipient of a multitude of professional accolades, including being a Certified Residential Specialist, which is the highest designation a realtor can receive! She is also a Senior Real Estate Specialist, E-Pro professional, and an Accredited Buyers Representative and has 10 plus years experience as an Expired Home Specialist. Karen's professional dedication and creative marketing techniques will insure the best possible outcome for your home buying and selling experience.


Melissa Patrick, Virtual Assistant
Online Marketing and Social Media Specialist

Melissa Is truly an asset Karen's team! In today's social media savvy market, most buyers initially view home prospects online. While it may seem like common sense to dedicate time and money to this, many realtors simply do not. Melissa's sole job description is to flood the Internet with your home! She sends customized e-greetings that detail open houses, listing links, status changes, as well as showcase photos and virtual tours. She blogs daily on Realtor.com, Trulia, Facebook, Twitter, and Linkedin. Melissa will also ensure that your home is showcased on Listingbook.com, Realbird.com, Craigslist.com, and a slew of other resource websites for home buyers. Depending on the feature of your home, she will customize it's exposure on Luxury Home websites or sites geared towards specific ethnic groups. Please ask me to provide you with a complete list of Melissa's extensive services.


Joseph Sokoloski, Home Stager

Home Staging can be an important asset for many sellers; decreasing sale time and increasing sale dollars. Joseph has been decorating some of New Jersey's most lavish homes for over thirty years. His knowledge of what is visually appealing to buyers, can be an amazing asset in selling your home quickly. Joseph brings his experience straight to your door, and will make your home so alluring that you may not want to leave!


Professional Photographer

When searching for their dream home, a buyer's first impression is usually a lasting one! The photos and virtual tours that are presented online can create an experience that will attract buyers to your home over other listings. Ninety-eight percent of buyers begin their searches online, which makes a professional presentation an absolute necessity. Undoubtedly, your home will make a phenomenal impression with our professional photography!

Communities I serve

I am a member of the Monmouth and Middlesex Multiple Listing Services, happily providing you with greater coverage.
... see more