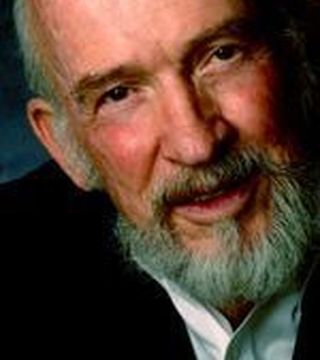 Greetings,
Why not also use my website (www.larrycilley.com) for your property searches in addition to Zillow?
I have helped people find homes and sell homes in Midcoast Maine for over 30 years!
I'm a professional and savvy REALTOR® with some noteworthy service commitments to my clients. I know this marketplace better than any of my competition; I'm a good listener; I keep in close touch with my clients and work tirelessly to achieve satisfying results for them. I'm interested more in building lifelong relationships, based on mutual trust and friendship – than getting my commission. Negotiating "the best deals possible" has long been part of my DNA.
Please consider using my website as a resource for exploring properties that are currently available. My website is very user friendly… and interesting. I'll even go preview properties that interest you and report back to you. Read my Blogs, especially those sharing vignettes about what it's really like to "live in Maine." I try to add postings every day.
It all starts by test driving my website search engine (to the right of this message)… and perhaps, think about occasioning an exploratory dialogue with me.

A little about Larry…
I am a native Mainer, serving Midcoast Mainers - and wannabe Mainers - to find satisfying solutions to their residential real estate needs. Not many REALTORS® have the depth of knowledge of the local marketplace and negotiating "best deals" …that I have acquired over the last 30 years.
As an aside, I have additional expertise in providing commercial and investment real estate services. In 1984, I earned the "CCIM" designation by pursing many years of specialized education and amassing millions of dollars of commercial sales to qualify for this coveted designation. There are only a few thousand CCIMs in the country. The designation is similar to having a CPA suffix after your name, but for commercial realty/investment expertise, rather than professional accountancy. I have acquired a noteworthy track record for selling large commercial properties and businesses in the Midcoast Maine area… as well as occasioning leasings of well-located office space.
By way of personal trivia, let me share with you that I'm now in my seventies and live a very active lifestyle. I'm a graduate of the University of Maine at Orono and have a Master's Degree from the Wharton Business School. Before becoming a REALTOR®, I was the City Manager of Bath, Topsham and Wiscasset. I am a coastal boater, private pilot, fisherman, professional photographer, outdoorsman, watercolorist, amateur chef, Tai Chi-Yoga practitioner, dog trainer and bird hunter. Oh, yes, I'm a father of four children and grandfather to six.
I really would like you to consider having me as your exclusive broker, if you ever decide to buy real estate in Maine (or anywhere in the world, for that matter) or to sell your property. My listing agreements are always cancelable anytime and for any reason!
Larry Cilley hasn't created any Boards yet.