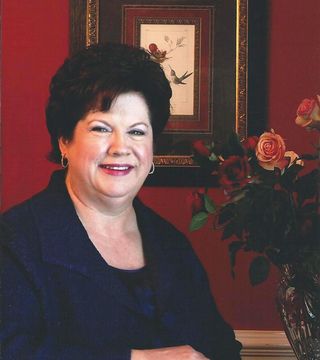 My husband and I settled in Columbia County ten years ago when he retired after serving 24 years in the military. He now works at Ft. Gordon, so I know all about the local post and what is involved in moving with the military.

We live in Evans and I work out of my company's Evans office. We have had two children attend Columbia County schools and both have now graduated from Greenbrier High School.

I specialize in Columbia County homes, but also sell homes in Augusta north of the Gordon Highway and in North Augusta SC.

I have been a new home site agent in the Tudor Branch neighborhood in Grovetown for the past 3 years, representing all of the home builders currently building in that area. What does this mean to buyers? I understand how builders negotiate now and how to write an offer on a new home to get you the best deal from that builder. Did you know that the price of the home is just a starting point in negotiating with a builder? I'm the agent that knows what is possible in a new home contract.

Another specialty is foreclosures. I have represented many homeowners and investors in purchasing foreclosures and I can tell you that each agency and bank does it differently. I stay on top of current procedures to give you the best guidance and best possibility of success in making an offer on a foreclosure home.

Eight years ago, I obtained both my Georgia appraisal license and real estate salesperson's license. I started off by doing appraisals, but in 2010, I decided to focus more on selling real estate instead of valuing it. It was a great decision and I love helping families find the homes that are just right for them!

For buyers, I can help you find those properties that are priced in line with current market conditions and even locate those homes that represent really good deals! There are a lot of homes on the market right now and chances are you will find more than one that you really like. It can be very overwhelming, especially if you are moving here and not familiar with the area already. I can help you sift through all of those choices and get the most for your money!

My appraisal background is critical now in these current times. I feel I am better able to help a seller correctly price their house to attract buyers while maximizing their equity. I hate to see houses that sit on the market for months due to overpricing and see sellers waste time being passed over by buyers before eventually reducing their price to a real market level. Studies show that properties that are overpriced in the beginning often eventually sell for lower than if they had been correctly priced to begin with. I always give owners the "straight talk" about today's market. Otherwise, how can they make an informed decision without all of the facts?

If you want an agent that will give you great service and straight talk, give me a call!
Laura Dobbins hasn't created any Boards yet.