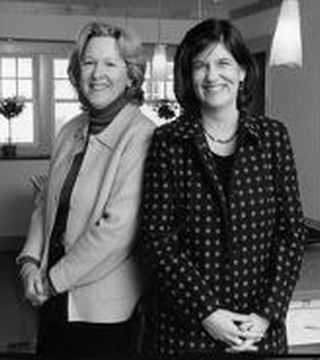 Lindsay Allison and Lisa May
Buyer's Agent, Listing Agent, Consulting, Cambridge, MA
Lindsay Allison and Lisa May: A Balanced Team


Mission:


In today's information age, we believe that service and experience, coupled with analysis and guidance are more critical than ever. We combine an old fashioned commitment to personalized service with a sophisticated analysis of current market conditions to help both buyers and seller alike to solve their
particular real estate needs.



Description:


Over the course of ten years as partners, Lindsay Allison and Lisa May have consistently ranked among the top real estate sales agents in Cambridge.
More importantly, consistent feedback from clients and colleagues in the industry confirms that our partnership provides
unparalleled levels of personal and professional service. Each of us brings unique assets to our team. Lindsay has over thirty years of experience in real estate sales and is deeply knowledgeable about the Cambridge residential real estate market. She is a skilled and experienced negotiator and an expert at preparing properties for sale. Lisa offers a fresh perspective on how to market properties. She is an exceptionally capable and insightful communicator, with a remarkable ability to help all parties in a transaction come to a mutually beneficial solution.

Lisa and Lindsay are deeply attentive to all the details of a project, and our balanced and collaborative team-based approach adds up to more than the sum of its parts. Past clients have commented that we complement one another unusually well, and that the combination of our individual skill sets and styles is like getting "two for the price of one."

On a practical level, our partnership also ensures that we are able to cover for each other when travel or family obligations calls one of us away. During the life of the listing, we can guarantee that at least one of us, if not both, will always be here and available to respond as needed to any situation that arises.

... see more
Lindsay Allison and Lisa May hasn't created any Boards yet.