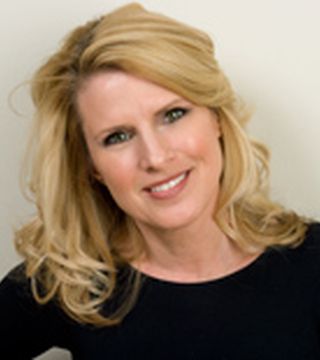 As a fourth generation Studio City resident, the San Fernando Valley has always been close to Lisa's heart. Lisa's grandparents moved to the Studio City area from Los Angeles in 1937 and built a ranch style home on Carpenter Ave which remained family occupied until 1998. In fact, her parents married in the back yard. It was in this home that Lisa also lived when married, and during her sons' early childhood. Her mother attended Carpenter Ave Elem, Walter Reed Jr High (previously named North Hollywood Jr High) and North Hollywood High School in the 1930's and 40's. Both her grandmother and great grandmother worked at Canoga park high school in the 1940's and 50's and drove through orange groves to get to work, or so the story goes. Much has changed since that time, and a few things are the still same. It remains a popular and sought after place to live decade after decade.
Lisa has been a Valencia resident since 1998, and raised her sons, now 15 and 18, in the Santa Clarita Valley…another sought after place to live and raise a family. From the wonderful paseo walking trails and park systems, to the award winning public schools, the Santa Clarita Valley has grown by leaps and bounds over the last 20 years and has something for everyone. Lisa is qualified to help clients buy or sell their home in both the San Fernando Valley and Santa Clarita Valley areas.
Lisa's real estate and interior design education and experience make her uniquely qualified to help clients and investors find the ideal properties for their new home or investment. Once purchased, Lisa can also provide remodeling or decorating services, ranging from a new kitchen or bath, to finding the perfect paint color and furniture arrangement. For sellers, staging your home to help get the best price and fastest sale is one of the many services she provides.
Lisa's formal education is in Interior Design and Art History. She studied in the University of Oregon's well respected Interior Architecture program, and earned a Bachelor of Science degree in Interior Design with a minor in art history from California State University, Northridge. Lisa has been a licensed real estate agent since Jan. 2002, providing full service residential real estate services with experience with clients qualified to purchase properties from $200,000 to $2,000,000. She is a member of the California Association of Realtors, and the Southland Regional Association of Realtors
She has been an Interior designer since 1990, providing interior design consultation and project management for new construction and remodels, as well as real estate staging. She has experience designing projects with budgets ranging from $10,000 - $3,000,000. Her professional memberships include the American Society of Interior Designers, and US Green Building Council, and she earned the accreditation of LEED Green Associate for expertise in sustainable building and design. She is the founder of the Santa Clarita Valley Chapter of
Green Drinks International, a social and networking organization for anyone environmentally minded, and she is a founding board member of Santa Clarita Valley Off the Grid, a non-profit organization promoting green energy alternatives to homeowners and HOA's.