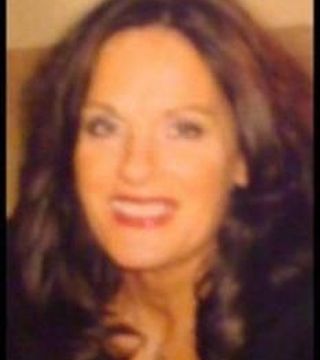 I started in the mortgage industry in 1987 with Trustmark. Within 5 yrs I was building & managing Trustmark's Madison Mortgage branch. I've worked for large investors such as Chase, opened up own mortgage company, Executive Mortgage, I've been a closer, processor, originator over my 20+ yrs of experience. My passion is originating. I love talking with people & finding them the best fit for there needs. I went with Ralph Hays, Mortgage
Consultants, about a year ago. There is not anyone smarter then Ralph when it comes to mortgage lending. A true originator! I was thrilled when he sold to Community! With the 2 companies together & Ralph behind the wheel Community is exactly were I want to be! I'm Community's only Licensed Mortgage Loan Officer. Meaning that I have taken the required education & testing. I just love my job of making peoples dreams come true! You can never have enough education for that privilege regardless of my 25+ yrs experience...:)
I live & breath referrals....that's why I've been so successful are because of my clients. I've either refinanced them a few times or given them multiple loans either for upgrading, paying an investment property or that beautiful second home, several times. I can't remember a borrower that I've had that has never referred me to a family member or buddy, if it's not just to ask a question...I'm their 24/7.....People have told me that I genuine care about my customers & I do! I;m going to make sure that they get the best rates at little cost, that's my job!
I really enjoy working with the first time home buyer....I make it my job to guide them through the process of buying a home. They will know exactly what they are doing by the time they get the closing table! I always laugh & tell them the day they come in to fill out the mortgage application that they will be able to do my job by the time I'm through. I take my job & my responsibility very serious. And I make this a happy time for the borrower!!! Leave the stress to me :)
I love the Lord....I've been so blessed to have a profession that I love & to have a family that is so supporting, loving & gave me the morals that I have today! I'm embarrassed to say that I'm a "dumpster person".....yes, I love going around & finding things that people have thrown out & make it beautiful again :) I enjoy "trying" to gourmet cook & I'm working on my baking.....I still need a lot of practice though. But I can make some good old southern style biscuits that my grandma tought me. And I have the a wonderful best friend.....her name is Maggie & she weighs about 4 lbs & she's right up there next to my beautiful grand daughter who is my heart :)
Stop by anytime or call me on my cell....I'll be their for YOU!
... see more
Lisa McGhee hasn't created any Boards yet.