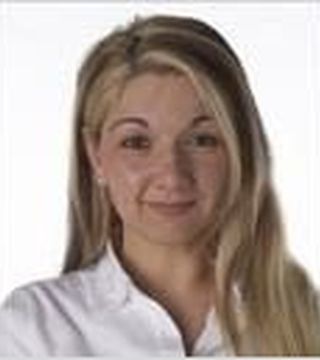 I provide my clients with the honest answers & expert advice that they need, when they need it. My client testimonials will give you a better understanding of just how passionate I am about what I do. By truly protecting my clients I have built a reputation for being one of the areas most trusted agents having successfully helped hundreds of clients buy or sell a home since 2006. Many of those clients I consider today to be friends and keep in touch with almost all.
I don't want to suggest to you that I am "better" than the average agent. What I want you to know is that I am different. Drastically different. I listen. I care and and I will be here when you need me.
My modern approach to home sales is described by many as unconventional. My attention grabbing marketing and high profile sales have attracted the attention of HGTV, MSN , News Center 5 and many other media outlets. Year after year I create marketing that ignites bidding wars causing many of her homes to sell in just days , some well over their asking prices.
My market knowledge has allowed me to create record breaking sales in entire communities including highest single family resale in Boxford & Haverhill 2011, highest Antique resale in Georgetown since 2004 - 2012, Top 4 highest single family resale North Andover 2011, fastest sales within new construction developments and many other notable sales.
When you have questions about the market as a buyer or as a seller and won't be satisfied with anything less than highly attentive service, finesse or market expertise you simply must call me.
Visit
www.northofbostonliving.com
to view a recent News Center 5 feature story as well as read what the Boston Globe,Forbes magazine,Bankrate and USA TODAY have to say about my sales history. There are also additional articles referencing my ability to help distressed home owners "short sale" their properties avoiding foreclosure.
Recent Achievements:
2013 Top 25 Remax New England multiple times.
2012 PLATINUM Status at Remax. Extremely prestigious level of sales that very few local agents have achieved.
2012 North East Association of Realtors PLATINUM status. Highest achievement level locally.
2011 Top Sales Agent within Coldwell Banker Andover office for highest amount of homes sold.
2011 Achieved President's Circle status within my company
2010 Achieved Vice President status within my company
2010 Top Sales Agent within the Coldwell Banker Andover office for amount of homes sold
2009 Top Listing Agent, Top Single family sales agent and Top Condo Agent within my office
2009 Ranked within top 5 local area agents
2009 Top 5% of all Coldwell Banker Agents Internationally
2008 Top 5 % of all Coldwell Banker Agents Internationally
2008 Individual Gold sales achievements NEAR
2007 1st Position Top Producer New Associate CBRB
2007 North East Association of Realtors Rookie of the year
Lisa Johnson Sevajian hasn't created any Boards yet.