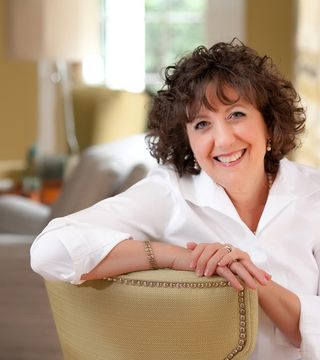 Liz Murphy Design was founded in 1998, concentrating on the design and management of residential renovations. Good design should bring a sense of balance to your daily lives. Not one to rely on current styles and trends of the day, Liz has no trademark design style but rather strives to create living spaces that are uniquely situated to the homeowner, that convey a timeless beauty and balance a combination of texture, color and warmth.
Liz Murphy has 36 years of design experience in both commercial and residential markets. She has completed a Bachelor of Fine Arts in Interior Design, a Masters degree in Business Administration and has passed the National Council for Interior Design Qualifications Examination. She is also a past president of the New England Chapter of the International Interior Design Association (IIDA) and is a current member of the Pennsylvania West Chapter of the American Society of Interior Designers (ASID).
Liz also sits on the board of directors for the Sweetwater Center for the Arts in Sewickley, Pennsylvania.
... see more