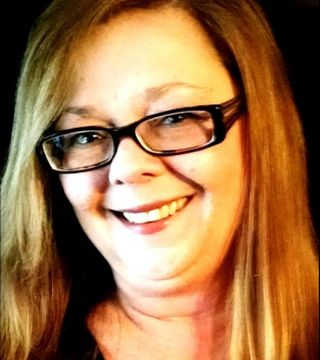 In my role as a REALTOR®, I work with buyers and sellers throughout every step of the residential real estate sales process.That doesn't mean I just stick a sign in the front yard and wait for the check...or sign you up for automatic e-mails and forget about you.

It means developing, executing and managing an innovative marketing strategy for each unique property. It sometimes means negotiating until 1:00 in the morning, if that's what it takes for the deal to come together. Sometimes, it's about whipping out the power tools (yeah, the girl knows how to use those, too!) to get a home ready for a smoke inspection, or spending a sunny afternoon in a crawlspace with a home inspector to see why the downstairs toilet won't flush.
In my quest to be a Realtor for the Real World, oftentimes my day involves negotiating a short sale on behalf of a seller client who just cannot afford to keep his/her home anymore. I am proud to say that I have helped many great folks avoid foreclosure and minimized the effect the current times have on their credit scores.
I didn't get into this to be an overnight millionaire. I do it because I have a passion for homes, I enjoy being a bigger part of my community, but most of all I just love helping people get what they want.
Today, as an agent servicing homeowners and buyers in the North Shore of Boston, I'm surrounded by the highest caliber of technology, information and resources. Combined with my two decades of experience in the marketing/advertising world, I'm more than well-equipped to do what it takes to get homes sold and get buyers the deal of a lifetime.
There's never been a better time to be in real estate, and I'm loving every minute of it. Sure, the market's tough, but what isn't these days? It just means you have to Work Smarter. Work Harder. Work Better. And that's what I do.
So if you or someone you know needs to buy or sell a home this year in the Boston metro area, give me a call at 781-608-1157 or email LoreenC21@Comcast.net, and find out just why I love what I do.
Please visit my web site www.LoreenC21.com to take advantage of the latest market news, community information, school profiles and more. Feel free to contact me with any questions you may have about real estate or the community. And if you know of someone that may be interested in making the exciting decision to buy or sell a home, I would be honored to provide the same level of superior service. I greatly appreciate your support!
... see more
Loreen Cinganelli hasn't created any Boards yet.