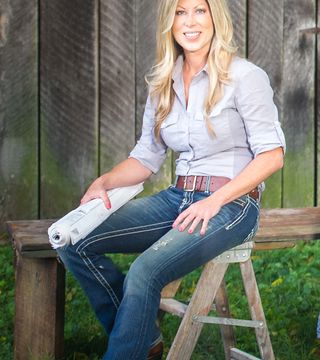 Luxe Homes & Design creates the home of your dreams - on time and within budget.
Whether you are looking to freshen up a room in the house, ready for a major renovation or looking for a new place to call home in the Knoxville area, Luxe Homes & Design is your award-winning luxury custom home builder and designer in one.
We build and design your dream house around your lifestyle, always keeping your needs, style and budget in mind. We treat every client as a friend and every project with passion, care and pride.

Jenny Blalock, Luxe Homes & Design President and Lead Builder, also specializes in the interior design of your home. Her knowledge and expertise ensures that every detail - from footers to furniture - is taken into account. It's an intuitive process that sets us apart, and gives you an incredible amount of comfort, control and freedom.

Jenny grew up in the home building industry, spending weekends and summers at the plumbing supply company her father Jim Blalock owned for 35 years. Nowadays, Jim acts as site supervisor and works closely with the homeowners to ensure the entire process runs smoothly and worry-free.
... see more