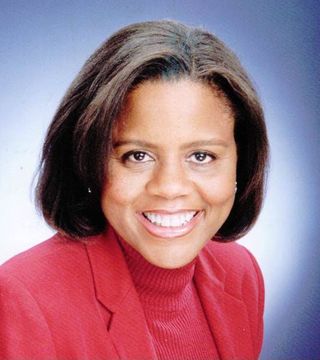 Buyer's Agent, Listing Agent, Short-Sale, Property Management, Pasadena, CA
Lynette Williams brings a wealth of experience. She has been a full-time real estate professional since 1997. She obtained the Certified Residential Specialist designation ("CRS"), a prestigious honor awarded to the top 5% of Realtors nationwide who excel in education and number of sales. She also obtained her Accredited Buyers Representative designation ("ABR") to improve and enhance her representation of Buyers. When
you hire Lynette Williams, you get the benefit of her knowledge and judgment from a wealth of experience. As a practicing attorney, Lynette is a powerful negotiator on your behalf. Her prior experience as an insurance agent, a financial analyst, and marketing coordinator gives her the ability to evaluate your real estate needs including tax strategies, insurance requirements, financial analysis, legal ramifications and marketing strategies. She also served as an officer in the United States Army. She is a graduate of the University of Florida and the University of Florida College of Law.


Lynette's goals are to provide world-class service and develop long-term relationships with her clients. She approaches each client with a genuine attention to their best interests. She works diligently and with the highest standards of professionalism and integrity to serve her client's needs. She is always seeking and integrating new tools, techniques and systems to make her client's next move smooth from nuts to bolts.


Lynette Williams' real estate record exemplifies her commitment to her clients. She has a history of successfully selling over 97% of all her listings with them being on the market an average of 19 days. Her listings sell on average 100.5% over list price. 51% of her overall sales have come from listings. As Lynette is often quoted saying, "She is not interested in listing your home, she is committed to selling your home." As a result, she utilizes proven and tested marketing techniques and incorporates innovative concepts to help you get the most for your home in the least amount of time.


Lynette Williams is equally committed to working with first-time buyers and buyers moving up from their present homes. She has successfully assisted buyers articulate and realize that real estate dreams. She especially understands the needs of the first-time homebuyer and is attentive and responsive to their long-term real estate goals.


At the core of Lynette Williams' real estate success is a philosophy of providing world class service to her clients beyond their expectations. While most Realtors spend 90% of their time seeking new business from the general public, she concentrates her time and energy on her clients and their referrals.


Lynette lives in the Los Angeles area with her partner of ten years and has two dogs from Boxer Rescue. She enjoys flying airplanes, reading, photography, going to movies, concerts, plays and dining out. She is a member of the National Association of Realtors, Beverly Hills/Greater Los Angeles Association of Realtors, the California State Bar Association, and the Los Angeles Bar Association. She is involved with the Los Angeles Area Chamber of Commerce, and the 99s Club. She's been a member of Toastmasters Int'l. Lynette provides regular donations to several groups, in particular, the Children's Miracle Network and Boxer Rescue.
... see more