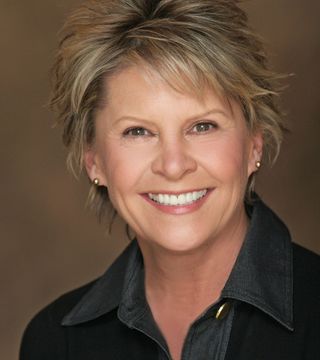 Lynn has earned everything she has by setting goals for herself and doing what it takes to achieve those goals. She turned her passion for making dreams come true into a highly rewarding career in real estate. Her success has already established her as a major force with an impeccable track record. With an infectious way of making dreams come true for those around her, Lynn has the ability to make housing transactions run like a
dream.

Hollywood Hills is a haven Lynn shares with her clients with an approach and an understanding of their needs that make her a perfect fit for the business. By asking the right questions, Lynn can easily relate to and understand the parameters of her clients' visions. Valuable market insights and constant monitoring of area price trends are not the only ingredients to this chef's recipe for success. Lynn prides herself on establishing trust with her clients that lasts far beyond the final transaction.

Lynn's focus is to make every real estate experience fun and rewarding. Call this dynamic businesswoman and discover a fresh and thorough approach to real estate. Lynn is in the business of "Fulfilling Dreams". Let her show you how to make your own dreams come true.

Lillianna Zevallos
"Lynn,

You saved my life by selling my home for top dollar in December of 2008, a very tough market. You are so well liked and respected by your associates and Realtors in the area. I cannot thank you enough for all the hand holding, open houses, showings and most of all your commitment to me and my family in a stressful situation.

Damon Lindelof,Producer Hit Show "LOST"
"Just wanted to Thank You from the VERY bottom of our hearts for all your efforts on our behalf!

We are so OVERWHELMINGLY thrilled with our new home and area that you had suggested for us!"

Jeff Zucker, President of NBC Entertainment
"You're the best Real Estate show in Town!"

Rick Dees, KIIS FM
"Thank You for your guidence and patience throughout our deal. You're a super agent!"

... see more
Lynn Teschner CB Top 100 hasn't created any Boards yet.