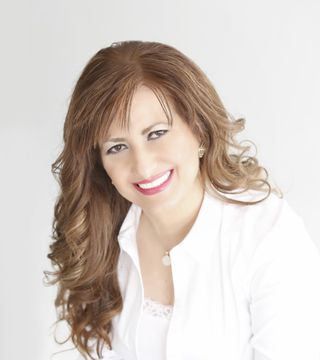 MADLIN BETKOUCHAR
Realtor® - Top Producing Agent (President Circle Award)
MEMBERSHIP & AFFILIATION: C.A.R, N.A.R, SILVAR, NCCAR
C.A.R LEGISLATIVE LIAISON
Highly Ranked Recommendations and References as seen on various Social Media
COMMUNICATION:
Madlin brings a wealth of communication skills, experience, and professionalism to the world of Real
Estate.

EXPERIENCE:
With years of Real Estate & Real Estate Investment, Madlin is a well-rounded and prominent individual, a Realtor dedicated to professional work who offers exceptional services to her clients. Honesty, integrity, principles, respect and consistency portrays Madlin''s characteristics and distinctiveness in the community and beyond.

PROFESSIONALISM:
Disciplined thoughts and disciplined actions, combined with the skills of planning, organizing, leading, attention to detail, and influencing makes Madlin an all-purpose Fine Homes and Estates, Commercial, lots, land, and new home(s) Real Estate Professional.

MARKETING:
Inclusive marketing and advertising allows Madlin to promote her listings, and generate as many Seller and Buyers as possible in any given market! An experienced with remarkable ability to professionally communicate precise and clear negotiations. A true and skilled negotiator.

KNOWLEDGE:
Having an incredible Real Estate knowledge of entire Silicon Valley, Penninsula and its surrounding, precisely Saratoga, Monte Sereno, Los Gatos, Los Altos Hills, Atherton, Almaden Valley; An individual with absolutely positive attitude, with an integral goal to "make it happen" for both Buyers and Sellers.

Silicon Valley, Bay Area, North Bay, South Bay, San Francisco Bay Area, East Bay, Peninsula, Monte Sereno, Saratoga, Los Gatos, Cupertino, Campbell, Milpitas, San Jose, Almaden, Almaden Valley, Sunnyvale, Mountain View, Los Altos, Los Altos Hills, Hillsborough, Atherton, Palo Alto, San Mateo, Redwood City, San Francisco, Sacramento, California, Central Coast, North Coast, High Sierra, Central Valley, Gold country, Inland Empire, Shasta Cascade, Los Angeles County, Orange County, San Diego County, Deserts, Homes, Houses, Homes in silicon valley, homes in Saratoga, homes in Sunnyvale, homes in Campbell, homes in los gatos, homes in monte sereno, homes in mountain view, homes in milpitas, homes in almaden, homes in palo alto, homes in san mateo, homes in redwood city, homes in san Francisco, homes in Pleasanton, homes in Dublin, homes in concord, homes in Stockton, Homes in San Jose, South San Jose, Two story, one story, eichler, apple, apple compus, work, job, jobs, jobs in silicon valley, jobs in bay area, work in silicon valley, work in bay area, work in the bay area, jobs in the bay area, kitchen, hardwood floor, hardwood floors, tile, tiles, open concept, open concept floor plan, open concept kitchen, open floor plan, bright, double pane windows, double pane window, Anderson door, Anderson doors, shutters, plantation shutter, window coverings, window covering, Napa, Sonoma, Angwin, Sacramento, Roseville, Rocklin, Riverside, Beverly Hills, Malibu, Montecito, Santa Monica, Santa Rosa, Petaluma, Shasta, Truckee, Lake Tahoe, Nevada, Stanislaus, Modesto, Pleasanton, Pleasant Hill, Vacaville, Danville, walnut creek, Alameda, Fairfield, Tracy, Stockton, Merced, Monteca, Livermore, House, Houses, Home, Homes, Townhomes, Condominium, Commercial, Housing, Homes for sale, Houses for sale, Condominium for sale, Townhouse for sale, Townhouse, Schools, School, High School, Elementary, County, district, school district, zoning, zone, lot line, lot line adjustment, property line, borderline, property, properties, adjacent, adjacent property, Staging, Furniture, windows, window, door, doors, floors, floor, hardwood floor, hardwood floors, glass, ceiling, walls, wall, retaining wall, retaining walls, load bearing walls, loadbearing wall, load bearing wall, loadbearing walls, roof, roofs, home inspection, credit, loan, loans, blue prints, silicon valley homes for sale, san jose house for sale, silicon valley house for sale, bay area house for sale, redwood city house for sale, menlo park house for sale, palo alto house for sale, atherton house for sale, atherton home for sale, bay area house for sale, bay area home for sale
... see more
Madlin Betkouchar hasn't created any Boards yet.