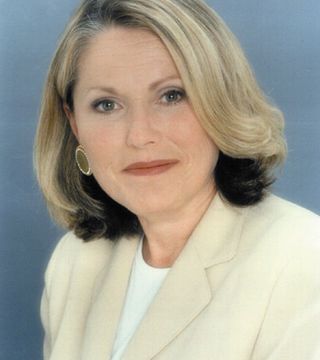 "MOVING FAMILIES HAS BEEN MY BUSINESS FOR OVER 40 YEARS!"
A 40-year veteran of the real estate industry on the Westside, Mary Beth Woods has repeatedly been recognized & honored for her outstanding sales. As a Previews Estates Director, she has been a top producer not only within the Coldwell Banker Jon Douglas Company's flagship Brentwood office but also w/in the entire real estate industry. She has recently been honored as one of the Real Estate Industry's "Super Agents" as she has been for many years & has been honored as a member of Coldwell Banker's prestigious "Society of Excellence" & is presently in the Top 1% of all Sales Associates Internationally. Mary Beth was recently recognized in the Wall Street Journal for Top Agents in the United States. She is listed as #11 in the Greater LA Rankings & #31 in all of So. Cal for all Coldwell Banker.
Mary Beth is continually adding to her list of achievements; She is a Certified Relocation Specialist, Certified Negotiation Specialist, Certified Architectural Specialist and has taken extensive negotiation classes such as Negotiating w/ Difficult People at HARVARD UNIVERSITY, as well as, ARBITRATION & MEDIATION AT PEPPERDINE LAW SCHOOL. She has also earned the designation as a Certified Short-Sale & Properties-in-Foreclosure Specialist. Mary Beth has been designated as a Relocation/Affinity Agent for Coldwell Banker Worldwide. Mary Beth is recognized as a Top Luxury Real Estate Agent in the US & is a member of LuxuryRealestate.com.
business, which consists largely of repeat & referral customers, is based on service. Her tremendous commitment & understanding of family housing needs have placed her consistently on top. "It's my best feature," she says. "I believe in solutions. I never give up. Satisfied clients are the job's greatest perks!"
Mary Beth has listed and sold over 1 billion of real estate from the beaches of Malibu to the hills of Hollywood – and everywhere in between. She specializes in estate properties, but is an expert on the whole Westside & participates in sales from condominiums to multi-million dollar mansions on a daily basis.
Committed to providing knowledgeable service to her clients, Mary Beth Woods continues to be an asset to the Westside community and a distinguished representative of The Sign of Respect.
Mary Beth Woods hasn't created any Boards yet.