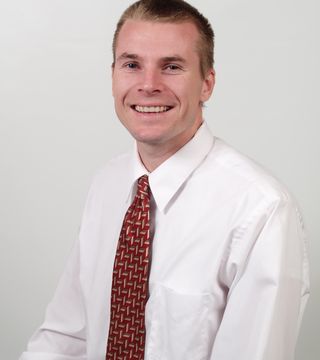 BUYERS!
Automatically receive MLS listings by e-mail. As soon as new listings hit the market, you'll be the first to know. Why waste your time blindly searching for homes when I can set you up with a specific home search directly from our MLS? It can be specific as you want it to be - bedrooms, square footage, 1st floor master, acreage, swimming pool, schools etc. Just give me a call or send an email and we can get
started.

LOOKING FOR FORECLOSURES OR SHORT SALES?
You really need to contact me. You simply will not find another real estate agent with as much knowledge and attention to detail on this topic. I have personally purchased homes $150,000 below tax value. The opportunities are out there. You just have to know how to find them. And not every opportunity is a smart one. I'll help you determine which opportunities are the best of the best. Having flipped several houses in the past few years, I understand this submarket VERY well. Just send me an email and I'll be glad to set you up with an automated Foreclosure and Short Sale Search!

WHAT EXACTLY DO I DO?
I specialize in representing my clients in the purchases and sales of single-family residences and investment properties within Cary, Raleigh, Apex, Holly Springs, Johnston County, and throughout the Triangle. I know the neighborhoods, schools, market conditions, and local economy. My approach to real estate is simple - I want to equip you with as much head knowledge as possible, so that you can make the best decision for you and your family. I will not waste your time showing you homes out of your price range, etc. You'll have the advantage of personal, one-on-one attention, as well as my dynamic web and e-mail resources. I want to be your Realtor for life, aware that this can only happen with unparalleled, superior service. I am not pushy in the least as I firmly believe that the right home is the right home. And you know it when you see it. There is nothing forced.

MOVING TO THE AREA?
I have helped MANY families relocate from other parts of the country. I will personally show you the different towns and cities along with their respective perks. I can provide as much information as needed, including up-to-date school statistics. Just call me with any questions or to get started on your journey!

PERSONAL
I'm a North Carolina native having been born and raised in Goldsboro, NC. I grew up on a farm, where I learned all about hard work. After graduating from NC State University in three and a half years with a degree in Communications, I worked for a Raleigh non-profit organization, assisting people with disabilities in obtaining and maintaining employment. I am a member of Ambassador Presbyterian Church in Apex. My magnificent wife, Karen, is a former math teacher at Green Hope High School. We now have two kids - Ayla Kay who is five and Derek Earl who is three. And we have a third on the way! On the side, I enjoy sports, collecting sports memorabilia, and Wolfpack basketball and football. It is quite the challenge being a True NC State fan, but I do my best. It has taught me a great deal about being humble.
... see more