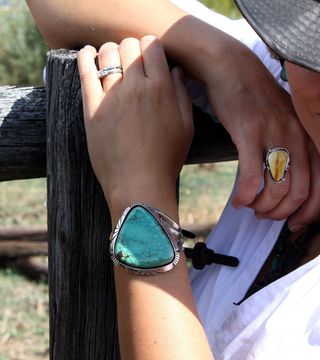 Interior Design, Soda Springs, ID
Hello! My name is Meg Torman. I spend my days taking care of my five awesome and energetic children; riding one of our three beautiful horses; feeding our two huge Newfoundlands; avoiding our two sneaky cats; and hopefully catching a smooch from my amazing husband. Moving from the city to the country has been a dream come true for my little family. I truly love our lifestyle. One of the things I didn't love

quite so much when we first arrived was our 1970s style home which looked like it hadn't been redecorated since it was first built. Luckily, decorating has always been a passion of mine (my very supportive mother even let me paint and decorate a family bathroom when I was about nine-years-old)! With not a lot of time or money, but a whole lot of excitement, I've transformed our home into a little piece of heaven. I believe we all deserve to spend our time in surroundings that are beautiful, tranquil, and make us feel good about who we are and what our space says about us. I love doing it in my own surroundings and it fills me with happiness to help others achieve that same peace in their own homes. Contact me. I look forward to working with you!
... see more
Meg Torman hasn't created any Boards yet.