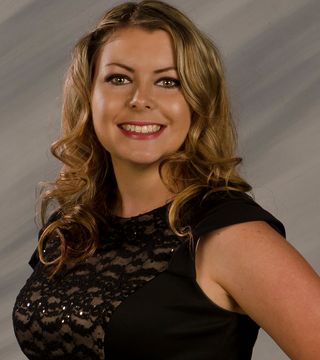 Multimillion dollar producer last 5 years in a row! Winner of Exit Realty Bronze Award 4 years in a row! Reo Specialist Designation!
I am very knowledgeable in all aspects of the real estate industry and pride myself in learning everything that applies to the real estate market; so that I can enrich the lives of the people I work with and serve in business. I am a passionate interior decorator and bring my talents to the table when asked for advice on how to stage a home for listing.
I am a wife and mother of 2 children Elijah, age 10, and Isabella, age 3. I am also a member of Cornerstone Church. As an active community member I offer individual counseling to teens and adults dealing with drug and alcohol addiction.
In business and my personal life, "Treat others as you would like to be treated" is the model I use. To me, this means honesty, integrity, respect, and the upmost level of morals.
I am a highly successful listing agent who prides myself in taking great care and concern for the properties that I list. You know the saying, "If walls could talk," well the walls do talk to every potential buyer who walks through a home. I can show you how small changes in your interior design with minimal, if any, monetary costs can really make a difference in how fast your home sells and the return on the home will be rewarding. Your property is my top priority and I show that by handling it all including scheduling contractors, submitting bids for approval, and overseeing repairs to make sure problems are corrected to a professional standard. I handle all tasks in an efficient and timely manner which allows the seller time to seek out their next move or whatever changes they are currently facing regarding the sale of their home.
I understand that not all of the time is it in the best interest of the seller to make repairs and update a home. In this case, the seller goes into the listing aware that with an "as-is sale" the buyer is taking the initiative to make repairs and beautify the home following the closing of the sale. This may result in a reduced return on the property, but will allow the seller to move forward for whatever opportunity has presented itself. There are always investors and buyers, such as the young couple just starting out, that would gladly put in a little work in order to purchase a property, for a discounted price compared to average market sales.

When I represent a buyer, I am taking their best interest to heart. Making sure they are receiving fair pricing for their home purchase and that they are receiving the attention to detail that is needed to successfully negotiate the contract and keep the process positive and rewarding throughout their home purchase.
Whether buying or selling, I strive to make the process of buying or selling your home simple and rewarding!


Megan Maarouf- Realtor
Exit Success Realty
478-922-1777 office
478-919-7337 mobile
478-929-5290 fax