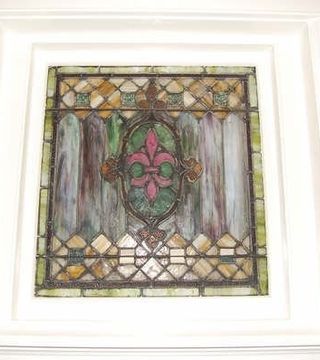 Melissa Loughridge Savenko
I'm a Richmond native, and grew up in Bellevue (until 9), then Ashland (until 15), then Ginter Park (15 - 21). I headed up the road to Charlottesville in September 1987 to attend The University of Virginia, where I majored in Foreign Affairs. I graduated from UVA with my B.A.in May 1991, and after waiting tables for a summer to save some money, moved down to New Orleans, Louisiana in September 1991. There I went to work for a large New
Orleans-based law firm as a paralegal. The job was wonderful, I got to travel to London on business, and I really loved the Big Easy. But by 1994 I was ready to head back east, so I returned to Richmond, Virginia.



Back in Richmond, I went to work for a Richmond-based law firm (see a pattern here?), also as a paralegal. I started law school at the University of Richmond's T.C. Williams School of Law in August 1995. During law school I got married and had a baby, graduated May 1998, then took the bar, happily passed the first time, and went to work for same large Richmond-based law firm in September 1998. After six years as a Big Firm Corporate and Administrative Healthcare associate, I moved to Medium Sized Firm, doing the same type of legal work. But law was stifling and working for the "man" had lost its luster.



I fell into real estate by accident, when my father decided he might like to buy some investment property. With family members with backgrounds in construction, real estate finance, historic preservation and law, we had all the elements EXCEPT a real estate license, which we thought would save us the commission. So, I looked up the licensure classes, found out how little was required to become a licensed agent, and jumped right in. After getting my license in October 2005, I continued to practice law, while initially trying to do real estate part-time, until my broker told me I needed to choose whether I wanted to be fish or fowl. In March 2006 I gave up the security blanket of a steady salary and started selling real estate full time. I'll tell you, there are times when it's D*MN scary, especially as a single mom with a child, a house, a hyper dog and a neurotic cat. But I love it. I'm an independent business woman and the master of my own universe. Pretty cool stuff.



As far as my real estate expertise: I focus on City of Richmond and close-in Henrico neighborhoods, especially historic areas. Because of my corporate legal background, I work with a number of real estate investors and developers, especially in the Fan, Downtown, and the Museum District and other old portions of the City. I have developed expertise in historic tax credits, adaptive reuse, the City of Richmond tax abatement program and other incentive programs, and multifamily condominium conversions. I love seeing old City neighborhoodsbeing brought back to life. How cool is that? For more about me, check out my blog at www.melissasavenko.typepad.com.
... see more