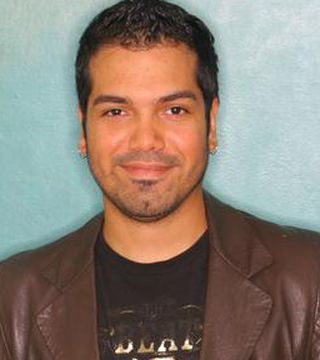 HUSBAND,FATHER,FOODIE, REALTOR,GUITAR PLAYER, COFFEE LOVER...IN NO PARTICULAR ORDER.
My name is Michael (My father was reading the Godfather when my mother was pregnant with me and decided then it was a good idea to name me after M. Corleone)
I came to the U.S from the Dominican Republic with a Business Degree 11 years ago with $200 dollars and a suitcase full of dreams and now find myself blessed beyond anything I could
have ever imagine.

I have a beautiful wife that I met while playing at a coffee house in Maine 8 years ago and a beautiful 2 year old named Liam that looks just like a mini white version of me.

I will never see myself as a salesman, I actually hate it when a Telemarketer calls me to sell me stuff and sometimes enjoy leaving them on hold until they figure out that I wont be coming back

I believe that we are living in times where most people know already what they want and they just need an experienced honest Realtor they can TRUST to help them navigate through all the stuff-

My team and I will treat you like family and we pride ourselves in our communication ethics- The number one complain I get from clients about other Realtors is the fact that they did not communicate well or at all in some cases- You will not experience this with us.

Real Estate is what we do and we are really good at it, so go ahead and text me or give me a call, let''''''''s meet! We will not disappoint.


Michael Gomez
Michael Gomez Team
Benchmark Realty
615.613.4461
"Proud to be an American"
... see more
Michael Gomez hasn't created any Boards yet.