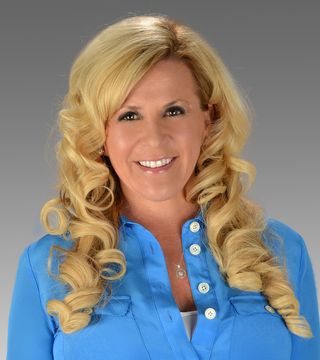 Michele Black, Bloom Real Estate Group
Michele Black is known among her clients and peers as a positive and talented real estate professional. She lives her motto: "Moving the Future of Fort Worth" after claiming Texas as her new home after relocating to Fort Worth from California. Her humor shows as she laughs and calls Texas the "Wild East" because of the number of Californians relocating to Texas.
At Bloom Real Estate Group, Michele specializes in representing buyers and sellers in Fort Worth and Tarrant County. She focuses on the Fort Worth communities of Westover, Mira Vista, Crestwood, Ridglea and Tanglewood. Michele understands what is involved in making a life change and moving to a new area after making two major moves to new cities. In California her architect/builder husband and she were known and sought after as the premier luxury home builders in Westlake Village, California where they lived, volunteered, and established their building business and raised their family. Michele grew up in Redondo Beach, attended San Diego State University, and lived in Westlake Village. She began her real estate career in Las Vegas before making her home Fort Worth.
Her experience and expertise in design and construction helps her identify for her clients the highest quality of construction in the area. Michele's knowledge benefits her clients seeking luxury residences to buy or sell and clients who are purchasing a home to remodel. She especially loves the clean lines of contemporary homes and represents both contemporary and traditional style homes. Michele has been ranked in the top 10 percent of the sales agents in a large local real estate firm in Fort Worth where she contributed leadership to the company by serving as Chairman of several committees and earning membership in the company's luxury home division.
Michele Black recently Joined the best company in real estate: Bloom Real Estate Group. "The marketing and quality of it agents surpasses all other companies," says Michele. "The Company provides the resources that give me the method and critical path to design my services to benefit clients locally, nationally, and globally."
When asked about something that most people do not know about Michele she answers that she has climbed Mount Whitney. "Real estate is like climbing a mountain; it takes determination and commitment" and I have put that same passion into building relationships and providing the highest level of excellence to serve my clients."
Different by design
Bloom Real Estate Group takes a different approach to real estate, one that is built on personal touches, win-win deals and positive results.

Michele Black utilizes the latest technologies, market research and business strategies to exceed your expectations. More importantly, we listen and that means we find solutions that are tailored to you.
How we can help
Thanks for starting your real estate search with us. This website is full of information for you whether you are looking to buy or sell.
After you have had the chance to review this information, contact me so we can tell you more about how we can help.
We appreciate the opportunity to earn your business.
Michele Black hasn't created any Boards yet.