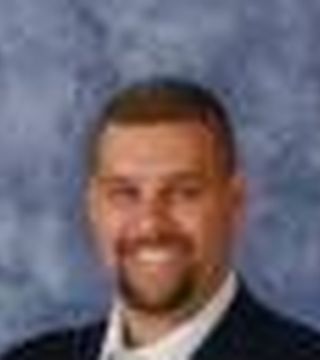 Buyer's Agent, Listing Agent, Relocation, Nashville, TN
Prentiss Holt offers his clients extensive knowledge of Nashville,
Franklin
, and Murfreesboro's rich history, diverse communities & unique real estate market. His career has been built over more than ten years of representing a broad range of properties & clientele. He has been ranked among the top 25 agents of Benchmark Realty,
LLC Southeast Region & is consistently in the top 2% of his market niche sharing with worldwide sales professionals of the firm.

Prentiss Holt is the mind behind the Holt Real Estate Group, one of Nashville's premier real estate service organizations. The group hosts over 20 different websites covering the various Nashville communities, and offers one of the most specific and detailed Nashville property search tools in the middle TN area.

Prentiss Holt has earned the trust and respect of discriminating buyers, sellers & colleagues alike, & is highly regarded for his business acumen, work ethic & affable personality. He shows a singular dedication to representing clients ranging from first-time home buyers, to celebrities, CEOs & entrepreneurs.

His portfolio of properties sold is equally as diverse & includes over 100 bank-owned homes sold since the end of 2008, high-end condominiums, land, and luxury properties totaling $28.5 million, along with some of the the highest priced homes and land in Middle Tennessee MLS history.

Prentiss Holt's business background, including multiple degree's in Construction Management and Business Development, have imbued in him a sensitivity to the needs of his high-end clients & have enhanced his ability to work with corporate clientele such as Bank of America, J.P. Morgan Chase, & Capital Bank. Accordingly, his work has drawn the attention of the Wall Street Journal as well as local media.

Prentiss Holt's global experience & community involvement includes humanitarian, charity development,and business relations for the foundation.

Specialties
Luxury Market Specialist, REO Specialist, International Business Degree, Top Sales Performer, Unique Market Knowledge, World Class Negotiator, and Dynamic Communicator, Luxury Master Auctioneer, Executive Builder Knowledge.

Want to learn more?
http://www.nashvillespropertysearch.com
Nashville real estate search
12 South Real Estate
Hillsboro Village Real Estate
Vanderbilt Real Estate
Midtown Real Estate
Green Hills Real Estate
Gulch Real Estate
Germantown Real Estate
Franklin TN Real Estate
... see more
Prentiss Holt hasn't created any Boards yet.