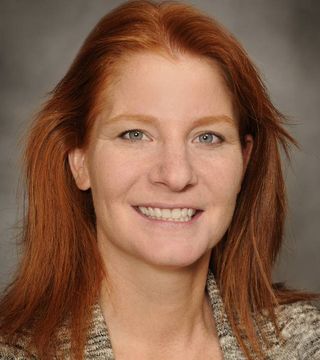 Nancy Moeller

Nancy Moeller is a local graduate of California State University, Fullerton and started her career in 1991 as a CPA in public accounting. She has over 20 years experience in the real estate, finance and training industries.
Nancy is known for her attention to detail, exceptional market knowledge and willingness to do whatever it takes to exceed client and industry expectations.
Nancy formed the Moeller Team in 2005 with her partner, Todd Moeller. Together, they recruited the most knowledge, personable and ethical agents in the industry. Since then, the Moeller Team has been a top producing team within Seven Gables Real Estate and featured in the North Orange County edition of Executive Agent.
The Moeller Team earned the 2010 Seven Gables Real Estate award for demonstrating Core Value #1, "Be Honest, Uphold Integrity" as voted by their peers. The following year, they earned the awards for both Core Value #9, "Create Excellence At Every Opportunity" and Core Value #7, "Have Fun". Last year, they earned the award for Core Value #8, "Make a Difference In Our Communities" for their contributions to Orangewood Children''s Foundation and other local charities.

Todd Moeller

A California native and area expert, Todd Moeller is our top resource in addressing the time honored real estate adage … location, location, location.

As a marketing expert, Todd Moeller is in charge of property staging, preservation and promoting our listings from the rooftops to the internet.
Todd focuses on building community relationships, business networking and aggressively selling our listings for top market dollar. Todd has been in the sales industry since 1990 and has mastered the art of working with every personality type and building relationships that last.
"Todd is one of the most dynamic people we have ever met. It''s so refreshing to meet someone who is down-to-earth, friendly and fun to be around. And if you want a straight answer with no "real estate jargon", Todd will tell it like it is."
... see more