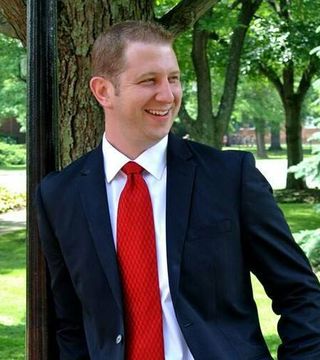 Let's get right to the point and get pass all of the fluff that other Agents claim. The Bill and Terry show have been consistent Top Producer year in and year out for about the last ten years. The power house group has a proven track record for closing deals and opening doors.
William A. Tierney, Salesperson in Ohio (2003019943), Broker in Florida (3228252) has been with Harmony Homes Realty since 2003. Since that time he has closed on over 425 homes valued at over $28,905,331 in the State of Ohio alone. Bill currently sits as one of Cleveland Area Board of Realtors YPN Board Members and is extremely active in the real estate community. His specialty has been working with property owners and buyers.
Terrence E. Crolius, Broker in Ohio (2010003348), Terry has recently earned the privilege of being one of Ohio's youngest real estate brokers. With about 10 years invested with Harmony Homes Realty and over 20 million dollars worth of transactions Terry has been kicking butt. Just over the last year Terry sold fifty six properties throughout Ohio. Licensed since 2004 Terry has also been awarded with several real estate designations to help him further explain the buying and selling process to his clients. His current designations are Graduate of Realtors Institute (GRI), Accredited Buyers Representative (ABR)and Broker Price Opinion Resource (BPOR).
If you want your house to sit on the market and not be given full attention call another agent. If you want to sell your house as quickly as possible for the best price possible give us a call or email us today. If you're on the buying end and need to be represented by an experienced group that can effortlessly walk you through the entire buying process give us a call or email us today.
Bill Tierney and Terry Crolius
... see more
No 1 Sales Team hasn't created any Boards yet.