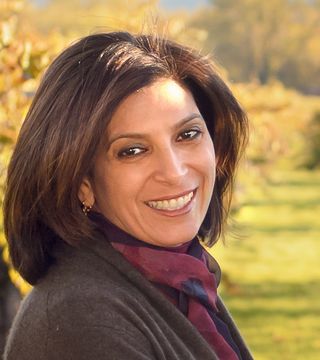 In every industry, there are people distinguished by a passion for excellence and an eagerness for new ideas. In residential real estate, Norma Sayage is a bright example. Her exceptional professional embrace for innovation, networking and technology puts her a step above. She''s committed to providing an unparalleled experience and outstanding results for her clients through the highest level of service and care.
When Norma Sayage
was still a senior at Lowell High School, San Francisco, her father suggested that she get her real estate license to help with the purchases of properties since his English was limited and couldn''t find a Realtor with whom he could communicate. Although she had no interest in the subject, aspiring to study business law or journalism, she did. Shortly after her 18th Birthday, she had her real estate license. From her father, Norma learned essential Old World values, hard work, discipline, ambition the importance of investing in real estate.

Upon getting her license, Norma went to work for Davis Realty in San Francisco where she focused on property management and some sales, until she finished her education.

She proceeded to get her degree in Journalism at San Francisco State University, emphasis in business. By the time she graduated, she was already married and expecting her first child. Real Estate was exciting, challenging, provided a more flexible schedule with a young child, and more lucrative; she decided to continue with her real estate career.

Norma looks back at her 29 years of real estate, since 1981, all the market cycles, the clients served, the ups, the downs, and thanks God she made the decision to continue down this path. In was in the halls of SFSUs journalism department that Norma learned some important habits that make her one of the most successful real estate agents in her area; that is the importance of listening to people, in-depth research and verifying the integrity of the facts. These disciplines have been of the utmost importance in her real estate career, especially now with universal access to the Internet, information is always readily available.

She moved from San Francisco to the mid-Peninsula in 1988 to raise her children, where she worked at Mueller Estates Realty, Re/Max,and then started her own company, Realty Executives West Bay, in 1999 after getting her brokers license. When it was time for a change in December 2006, Alain Pinel Realtors was the natural fit for Norma, a company known to be "the graduate school of real estate".

Norma has earned a reputation of being a hard-working, tough negotiator and a relentless advocate to her clients, who reward her with referral after referral. Recognized by her local board of Realtors as one of the top producing agents, Norma is respected by her peers as one of the most highly competent Realtors.

Since joining it''s ranks, Norma has performed within the top 5% earning the respected title of "President''s Roundtable". Alain Pinel Realtors is proud of its association with Norma Sayage. An integral part of Alain Pinel Realtor''s dedication to excellence is the collaboration of high caliber professionals. Norma certainly fits that profile. Norma brings to APR a wealth of skill, experience and professionalism, and joins a group of distinguished real estate professionals who are all part of the most sophisticated and technologically advanced marketing firm specializing in distinctive properties and estates. Alain Pinel Realtors is dedicated to excellence and our association with Norma Sayage is a bright example




... see more
Norma Sayage hasn't created any Boards yet.