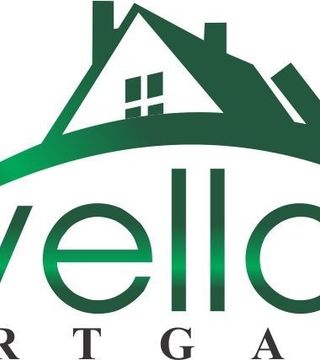 BEWARE MISQUOTED FEES!
Here is how to protect yourself... Learn about the APR.
Lenders and brokers alike are not allowed to misquote an APR, but they are allowed to call different fees charged by them as "Lender Fees". APR stands for Annual Percentage Rate, and is a percentage calculation that allows the consumer to see the true cost of their loan, allowing them to compare multiple offers - apples to apples. The APR is required to
be disclosed correctly by the government and all other things being equal - besides fees - the loan with the lowest APR has the lowest total fees. The APR is calculated by using three things; the loan amount, the interest rate, and the fees. On Zillow your loan request always has the same loan amount. Look at the interest rates quoted for a particular program, and under those rates (apples to apples) look at the fees and APR. It is fundamentally impossible, unless someone is PURPOSEFULLY misquoting fees, for a loan offer with lower fees to have a higher APR. Basically put, it is impossible to get a lower cost loan and a higher cost loan at the same time. Some mortgage companies on this site calculate the APR then take many of the fees they charge out of their "Lender Fees" quote - quoting the consumer lower fees than they know will be charged. Again, the loan with the lowest fees, with the same loan amount and interest rate by definition is the loan with the lowest APR (no hidden fees allowed in an APR - all must be disclosed as part of the calculation). So look to the APR to correctly identify not only the lowest cost lenders - but the honest ones as well.

It is also important to note that prepaids and true 3rd party fees are not included in the APR and are completely seperate from APR fees (ie - true lender fees).

Why not choose a mortgage professional who doesn't mislead you, one who will not only deal with you fairly up front, but will teach you how to be an educated borrower in the future for all types of loans.

I offer not only 23 years of experience to my clients, but a unique perspective from the top down and built years of relationships in the banking community. After all, it's not just about knowledge in this business, but what a person is able to accomplish with the knowledge they posses. I am not your average mortgage professional for sure. I will not lowball quote you - the fees you see are the fees I charge. If a rate and fee quote seems too good to be true - check out http://www.bankrate.com/ and see what the banks are really charging. I guarantee you my fees, and I also guarantee you I am beating the banks.

I focus entirely on the state of Oregon, it is extremely important for you to choose a mortgage professional who understands your neighborhood - the one who sits thousands of miles away probably doesn't - and is probably using a FDIC loophole to get out of Oregon's state certification process. In closing choose an honest, state certified mortgage professional - if you do your homework, you will get a good mortgage. I can personally guarantee you that I will communicate with you effectively throughout the process and deal with you honestly and forthrightly every time.

Call me at 503-752-2357 or e-mail me at david@avelloe.com for a more personalized quote

It's your choice, choose experience...
... see more
David Feathers hasn't created any Boards yet.