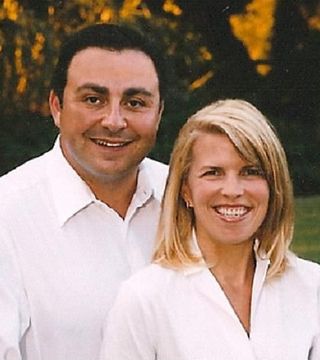 Payman & Jan Emamian have over 34 years of combined experience within the real estate field. Payman Emamian is first generation immigrant that began his real estate career at the age of 20 in real estate lending with Great Western Bank while continuing his education at Cal State Northridge. Emamian then joined and soon rose to the top of his field within American Savings Bank and garnering the President's Club Member. Emamian
Co-Founded Cornerstone Mortgage then followed his Partner in to the field of Real Estate in 1995. In 2004 Emamian went on to Co-Found Premier Realty which then forged a partnership with Prudential California Realty, and finally creating the E2 with wife and Partner Jan.
Jan Emamian began her career within the Title Insurance business after graduating from The University of Kansas in 1988. In 1996 Jan took a brief leave from the real estate field to raise their children only to return to her and her husband's company Premier Realty in 2006.
Payman & Jan are true entrepreneurs who have created successful businesses through dedication, hard work, and an unshakeable belief in the right of all clients to be well informed. They believe that every buyer and seller should receive the best possible information and advice in order to make one of the most important decisions affecting their lives.
Emamian's are accomplished writers and experts, who have published articles as well as having been written about in many periodicals and national forums such BankRate.com, Lowesforpros.com both in the residential & commercial real estate industry about such topics as the Green Building Practices and Modular Construction, Landlord practices.
Emamian's lives in Pasadena with their two children have been involved in the arts such as Pasadena Symphony and other Philanthropic endeavors such as Camp Del Corazon.
... see more
The Emamian Team hasn't created any Boards yet.