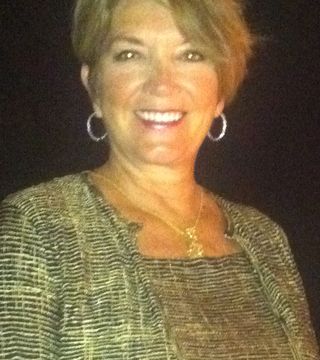 • The Heart of the Matter:
Patty's commitment to her clients' happiness goes beyond the ordinary. Her dedication to helping people is at the heart of her life. Look no further than her own family -- her husband Bert and their three adult children -- to see she is steadfast. She refuses to compromise what she knows is best. She knows you have the same concerns for your family, and it is her pledge to deliver a quality service worthy of your high standards and expectations.
• Personally Involved:
Patty has helped hundreds of families as they pursue their home buying and selling goals. "I take my responsibility to the families with whom I work very seriously", Patty says. "Buying or selling a home is a special experience in the life of a family. An experience I hope to make positive and rewarding." Her commitment to her clients and her professional experience combine to provide superior real estate services for Buyers and for Sellers.
• Competent and Professional:
With 32 years of experience, Patty has helped more than 2,500 families for more than $300 million in lifetime transactions. She is, and for a long time has been, the top selling Realtor in the Terre Haute area. Patty has both her Indiana and her Illinois Real Estate Brokers licenses. She holds the GRI, Graduate Realtors Institute, professional designation from Indiana. Her team includes Michelle Jackson, Personal Assistant; Bert Williams, a Real Estate Broker with 41 years of experience and her husband, and Joanne Helton, her courier. Patty's resume also includes her role as a principal in Williams & Associates Realtors, a top selling firm that merged its operations into Coldwell Banker, Troy Helman this past December.
... see more
Patty Williams hasn't created any Boards yet.