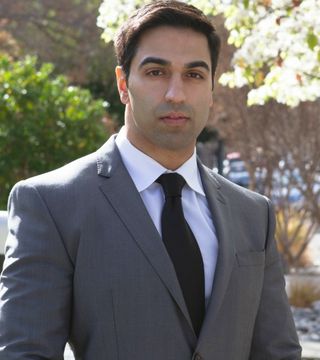 A dedicated real estate broker, Paul has more than a decade of experience in buying and selling homes in Santa Clara County. He believes in listening to his clients first and foremost and is passionate about prioritizing their needs during interactions with other parties. Paul is recognized for his skillful negotiation of every contract, but feels his greatest asset is his caring attitude. He believes in educating his sellers about how to protect their equity and creditworthiness, and teaches his buyers how they can buy their dream home.
Paul is a designated real estate broker and certified agent for REO and short sales. He worked for Prudential CA Realty from 2002 to 2009 as a Broker Associate/Realtor, before establishing Keystone Realtors as a Broker/Realtor. Paul is an Fine Homes Property & Accredited Luxury Home Specialist. He is a lifetime member of the Million Dollar Club and a member of the Santa Clara County Association of Realtors. He holds a BA in Business Administration from WSU, in 2002.
Paul''s high standards of service and his philosophy of always putting his customers first have generated unparalleled recognition. Over the years he has won numerous awards, including twice receiving the Prudential Chairman''s Gold Circle Award. He was in the top 1% of Producing Agents with Prudential CA Internationally from 2003-2006, and won the 2007 President''s Award for Top Producing Agent with Prudential CA Reality. Despite the difficult situation facing the housing market in recent years, Paul has SOLD more than $500 million in real estate locally with references available upon request . He is now focusing his attention on the luxury market and has recruited a team of like-minded professionals to bring you the best in beautiful, spacious and elegant homes in Santa Clara County.
... see more