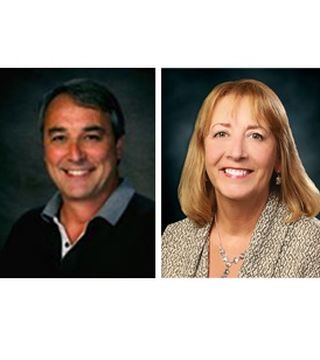 Unique Professional Background and Experience Combine To Offer Exceptional Realtor® Services:
• President and Owner of Thibodeau Custom Homes LLC since 1985.
• Served on home town Planning and Zoning Board.
• Real Estate development and investment for over 25 years; Paul & Lin.
• Knowledge of tax deferred real estate investments, 1031 exchanges.
• President and Owners of Thibodeau Rental Properties; Paul & Lin.
• Licensed Realtor® since 2001; Lin since 2015.
• Since 1980, Lin has been a Dental Hygienist in the Seacoast.
Mr. Paul Thibodeau, president of Thibodeau Custom Homes is well known in the Strafford County area for his excellence in custom home building. His company has successfully designed and completed many quality homes and several subdivisions in this area. With a critical eye for detail and style, Paul is qualified to design, construct and modify every aspect of any new home or remodel project.
Lin was involved in almost all of the homes we designed that were built by Thibodeau Custom Homes. Lin's perspective, from an owner/buyer's/woman's view, contributed to the fine tuning of our house plans/designs.
Entering the Real Estate business was a natural transition for Paul. His passion for custom home building has extended into the real estate business. Now with Lin by his side, the two of them are committed to service; finding the quality home for our buyers and preparing our seller's homes to maximize value and appeal. We have a list of subcontractors that work directly with a seller or buyer. Your home will not languish on the market! Our goal is your goal!
... see more
Paul & Lin Thibodeau hasn't created any Boards yet.