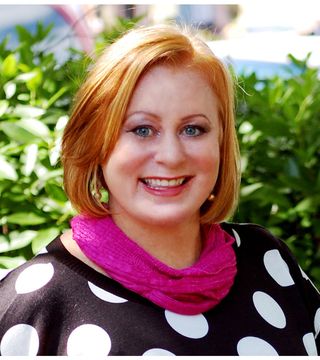 Buyer's Agent, Listing Agent, Relocation, Short-Sale, Atlanta, GA
Search Any Home From Any Phone!
VoicePad provides cutting-edge mobile search technology to any one looking for a home. Now anyone curious about a house that's for sale can search the local listing inventory, from any phone, by simply entering the street number of the property.
When you are driving around metro Atlanta and you pass a house that you'd like more information on - just call my VoicePad number, enter the street
address and all the pertinent information will be delivered to you.
This information is now available to you on all listings in the FMLS

ANY REAL ESTATE COMPANY - ALL LISTINGS!!

Just send me an email and I'll give you the number to call and set you up with VoicePad.

Send me an email and I will set you up! jenniferpipin@gmail.com


I Want To Sell My Home:Selling a home can be very stressful if you have to do it alone. I can make listing your property as easy as possible. I have been selling properties for over 10 years and know first hand what needs to be done to sell a home as quickly as possible for the best price. I understand the importance of pricing, staging,& marketing your property to SELL. The realestate market is changing daily and so do the prices of homes. Stop getting opinions about the real estate market and let Pipin Properties give you true data explaining how the market is doing specifically in your neighborhood.Seller Tips: How Can A Real Estate Agent Help Me Sell My Home? | Increasing Your Homes Appeal I Want To Buy a Home:Register For Your FREE Copy Of Gary Keller's Your First Home: The Proven path to Home Ownership

Packed with inspiring stories and the wisdom of thousands of successful first-time home buyers, it's a must-read for anyone aspiring to buy a home.By the time most people contact a real estate agent they have spent countless hours on the internet looking at home after home. Unfortunately all you are seeing is pictures of homes and not the neighborhoods or communities. You also are jumping from website to website trying to make sure that you are seeing ALL of the properties in your price range. For years I was an exclusive buyers agent and have spent countless hours finding families a home they truly love and can afford. I will advise you on what is the best community for you to buy in and the best house for you, your family, and for future resell. Buyer Tips: First Time Home Buyers Tax Credit | How Much Can You Really Afford?

... see more
Jennifer Pipin hasn't created any Boards yet.