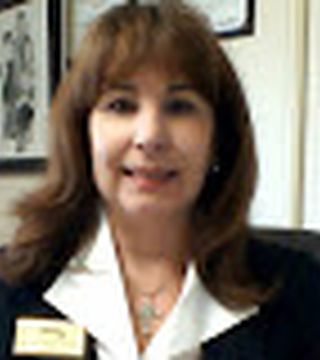 Professional Profile
Career Objective:
· To know and best support all buyer's and seller's real estate needs is my mission.
· To apply strategic tools learned over the years that benefit my customer's bottom line is my motto.
· To change as the market and the customer demands it, with the most ethical manner, keeps me a relevant real estate agent.
Personal Profile
· Dos Palos has been home for our my family, three children, husband, and seven grand children since 1979. Merced County real estate market has been my inspiration since 1992. I am a local girl and I know my market well.
· 1996, 2008, and 2009: Coldwell Banker awarded me with the "Top Ten Agent" Western Regions total units sold". Elite and Presidential Circle are other awards I receive yearly.
· I sold 150 homes in 2008, 153 in 2009, 64 in 2010, 66 in 2011, and 56 in 2012, 33 in 2013
·
Education
· 1976: 6th, Seminario dos Carvalhos, Portugal
· 1986: 12th, Dos Palos High School: Dos Palos California


· 2012: BS Business Administration, Colorado Technical University On line
... see more