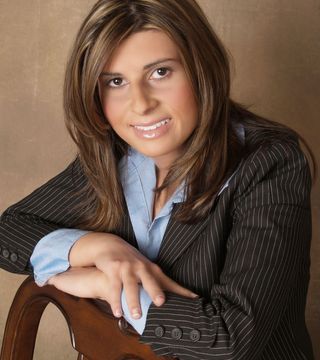 Cynthia Dgheim is a full-time REALTOR® that has been serving the market since 2006. Prior to entering the real estate field, Cynthia worked as an Associate Auditor for Friedman LLP. Over the past 5 years, she has proved that making the decision to enter the real estate field has been one of the best decisions she has made. Cynthia's accounting background has been a solid ground for assisting clients with one of their largest financial investments — real estate!

Cynthia loves the fast-paced, high-energy lifestyle that comes with being a successful real estate professional. Keeping up with current market conditions, attending various continuing education courses, and networking with other professionals in the field, like lawyers and mortgage brokers, is essential to Cynthia.

Conducting business transactions with honesty and integrity are things that Cynthia values most. Buying or selling real estate can be one of the most stressful, yet exciting experiences that anyone can face. She walks clients through the process, helping them every step of the way. The finest compliment she can receive is a referral of from her past clients to their family and friends! Happy customers have allowed Cynthia to work from a large referral base.
Cynthia Dgheim hasn't created any Boards yet.