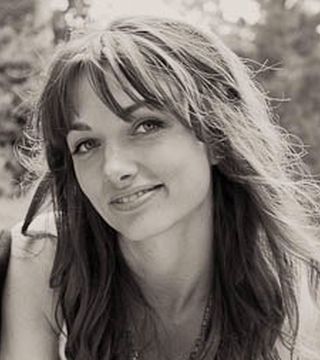 Rachel Blindauer Interior Design offers design services specializing in iconic and colorful interiors for homes and retail.
Rachel has 11+ years of experience designing spaces, furniture, seating, & lighting. Most of the lighting in the spaces were designed by her. Rachel's products have been published in numerous articles and blogs including:
Seatle Times
Decor 8
Design Sponge
Domino
Magazine

House Beautiful

L.A. Times

Seattle Times
Material Girls Blog
OhDeeDoh
Oh Joy
Remodelista

... see more
ST. LOUIS MID-CENTURY
Knotty Pine Master bedroom. The client obtained a 1950's home that was stuck in the 70's. It had crunchy plaid orange carpet, yellow brick fireplace and knotty pine paneling. When we came together on his interior project I found that I wanted to use wrought iron in the space to complement the rustic aspects of the wood and existing fireplace hooks. I used the adjustable lamps that I had previously developed on either side of the bed (the method I had designed them to be used) then added danish modern furniture and drapes to create formality. The walls were painted to make the danish modern furniture stand out. This allowed the color of the ceiling to be reflected in the bedding and in the commissioned art I did for the client.