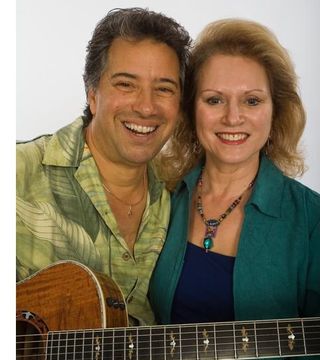 The Rain Team "Delivering Results Not Promises"
Kathy and Michael Rain of the Rain Team have been serving San Mateo County and the San Mateo Coast for over 25 years. Their pasion for excellence is evident in everything they do. From music to real estate, they put their hearts and souls into every transaction.
Their motto, "We deliver results not promises" speaks volumes about the
amount of care they put into each and every transaction. They have successfully made customers for life because of their commitment to complete satisfaction.
Expert Guidance Every Time
As tech-savvy real estaste experts, Michael and Kathy offer expert guidance on everything from help in obtaining financing to providing real estate investment advice using 1031 Eschanges or IRAs. The have consistently negotiated the best prices for their clients at closing.
As one of only 250 real estaste professionals in the country invited to join CyberStars, the Rain Team was required to demonstrate commitment to the use of technology in their marketing efforts, have a professionally designed custom website, and be willing to share real estate technology ideas and strategies with other CyberStars. Bringing State of the Art, Up to the Minute Technology to their clients being the primary goal.
Top Performers Specializing in San Mateo County
Among the top 2% worldwide for Coldwell Banker Real Estate, Kathy and Michael are leaders in the industry. Voted by readers of the Half Moon Bay Review as the "#1 Agents on the Coast", they strive for excellence in every aspect of real estate. In fact, as Certified Residential Specialists (CRS), they have achieved the highest designation awarded to sales associates in the residential sales field. Only 5% of all Realtors have achieved this designation nationwide. This means you can be guaranted of expert representation in buying or selling your home.
As nationally recognized top preformers in the real estate industry, Michael and Kathy are Graduates of the Realtor Insitute (GRI) where they have been professionally trained and dedicated to providing quality service.
If You're Over 55, the Rain Team Has
Something Special to Offer You
If you're part of the fastest growing market in real estate-over age 55-then you'll be pelased to know that Kathy and Michael have earned a unique designation, SRES (Seniors Real Estate Specialist) to help seniors right-size their homes.
If you're tired of the upkeep and maintenance of your family home and looking for something more comfortable to fit your lifestyle, let Kathy and Michael show you how to use the equity in your home to improve your financial securtiy. You've worked your whole life to get to this point, now is the time to start doing the things you want to do-time to focus on you.
Make Your Home Look Most Appealing With Kathy's Help
As an Accredited Staging Professional (ASP), Kathy has completed a rigorous training program that teaches specific techniques and concepts in home presentation and home Staging. She offers a complimentary "redesign" of your home furnishings to make your home most aesthetically pleasing to potential buyers helping you to get is sold faster and for more money. Additionally, with Kathy's training in Landscape Design, she will guide you on improving the curb appeal of your house.
As Top Agents for the #1 Leader in Market Share in San Mateo County and the San Mateo Coast, the Rain Team's affiliation with Coldwell Banker has been successful and ensures that you're getting the creme de la creme when you hire Michael and Kathy to represent you when buying or selling you home.
See What People Are Saying About Michael and Kathy
Kathy & Michael Rain hasn't created any Boards yet.