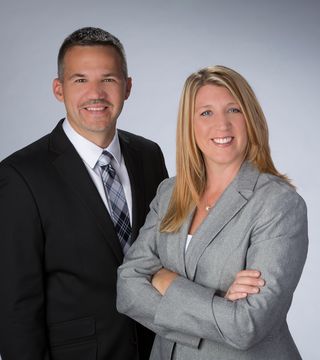 From the first day Ken started to practice real estate, he knew how important it was to listen and understand what his client's want. Combining his gregarious personality, with his profusion of real estate knowledge, he quickly became one of the areas top-producing agents. Since 2002 Ken has helped hundreds of people find, buy, sell, invest and rent homes. Respected in the industry and admired by his colleagues, Ken continues to build long-lasting relationships with all of his clients. Having a pulse on current real estate trends allows Ken to confidently negotiate on his client's behalf, while keeping their objectives within reach.
Now, with the addition of Carolee Oberholtzer to the team, we are able to offer a level of service to our client that goes far and beyond the standard. Having two people constantly collaborating while upgrading their marketing plans and strategy for negotiations, allows us to stay on top of our game.
Here is what Ken had to say:
"I still find it amazing to watch the relationship develop with each of our clients. Whether buying or selling a home, it usually takes a while for the process to begin and end. In the meantime, we have to talk face-to-face, through email, phone, text, Skype, etc. We will get to know and understand our client's needs more and more with every interaction, and they will get to know us and how effectively we can work for them when we understand what they want and who they are. We really enjoy what we do, and we believe that being Realtors provides us with the perfect balance of career and family life"
... see more
The Ken Oberholtzer Team hasn't created any Boards yet.