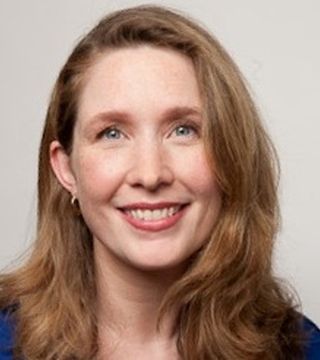 I specialize in saving my clients time, money, and stress - making selling your home or buying a new one as simple and easy for you as possible.
A review a client wrote in October 2012 says it all:
"Rebecca is nothing short of fantastic. I hired Rebecca to sell my home first and foremost because she is very organized. She made the complicated process of selling a house seem easy (or, at least, easier), and her follow up
was impeccable. No matter what time of the day I called, Rebecca always made time to respond to my questions and concerns. Best of all, rather than tell me how things work, she listened to me and worked with me to find a solution that was tailored to fully address my concerns.

Additionally, I hired Rebecca because she is very knowledgeable, and if she doesn't know something, she goes out of her way to get the right answer. Rebecca knew the realtors, she knew the area, she understood how to price the property accurately, and she knew the right contractors/consultants to hire to get my home in tip-top shape before it went on the market.

I would not hesitate to use Rebecca again!"
- William A., Richmond


* * * * * * * * * * * *


Rebecca is a licensed Realtor with Berkeley Hills Realty in Berkeley, CA.

Born and raised in Atlanta, GA, Rebecca studied Anthropology at Emory University. She moved to San Francisco for graduate school and fell in love w... ith the Bay area. She came to real estate in 2006 after a decade in academia & working in museums, plus a keen business sense from corporate and non-profit roles she held along the way.

Rebecca has lived in Albany since 2001, where she and her husband (an urban planner specializing in public transit) have owned and rehabilitated two "fixer" homes.

"I am a bit of a home renovation junkie. I love bringing a home back to its former glory, or finding new ways to highlight its best features and bring it up to date. I revel in details from Craftsman doorknobs to Midcentury walls of windows. We're so fortunate to have a range of beautiful homes in the East Bay, and I delight in helping others enjoy, maintain, and improve them."

Raised by a family of engineers (and a Realtor), Rebecca is practical and efficient, and enjoys learning about and explaining how structural systems of a home work - from foundations to roof lines. She attends every home inspection, and make sure her clients walk away educated and with a clear understanding of their options. She excels at translating the complex details of offers and negotiations, and also keeps a team of specialists at hand to make sure her clients can make well-informed decisions.

Rebecca is tech savvy, and sympathetic to those who are not. Whether you'd like a sophisticated interactive spreadsheet or a simple diagram of how foundations work, she's there to help. And she's equally comfortable keeping in touch with you in person, or by phone, text, email, or video.

Commited to improving our local communities, Rebecca is also an active member of the Board of Directors for the Albany Education Foundation, raising money for local schools. She also actively volunteers for local civic and school organizations.


"I'm never too busy for good people, so let me know if I could be of help to you."


California Dept. of Real Estate License #01743511
... see more
Rebecca Nemeth hasn't created any Boards yet.