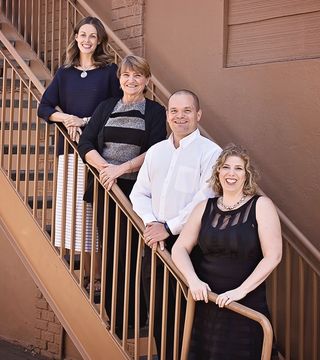 For us, the commitment to exceptional service is simple – we put our client''s first, embracing their goals and dreams as our own, and after more than a 15 years of living this philosophy we are honored that 95% of our business comes from client referrals or repeat transactions. Like all grand promises, execution is the tough part – here''s how we deliver:
Consultation
Rather than selling and persuading, we are consultants providing our clients with the knowledge, information, wisdom and experience to make their own decisions, and the professional services to turn those decisions into results.
Honesty
We commit to telling the truth even when it''s hard to say, and perhaps even harder to hear. By being compassionately straightforward and taking responsibility, we reduce stress, resolve challenges and achieve goals.
Passion
We love winning – whether it''s finding the perfect home for a buyer, negotiation better terms for a seller, saving a homeowner money on taxes or their mortgage, or helping a friend find solutions for troubling times – when we help our clients achieve their goals, we win and that''s what wakes us up each morning.
... see more
Reece Homes Team hasn't created any Boards yet.