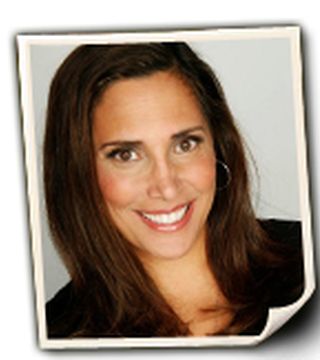 Thank you for taking the time to learn a little more about Robyn Jones Homes. I am the Broker/Owner and I have been working in real estate for over ten years. I am a JD/MBA and a member of the California Bar Association.I am a short sale specialist and can help you avoid losing your home to a foreclosure.

I helped put myself through Law School and my MBA program, as a Remax Agent, buying, selling and investing in real estate. As a former Remax agent dealing in high volume quantity, I wanted to create a hands-on, boutique, service-oriented firm that could provide the type of service that I was able to provide for my legal clients.
And while a Law Degree is not a requirement in a Broker or a Realtor, my experience with contract law has helped my clients in negotiating the best possible deals, points, and terms available. And while every Realtor does not need an MBA, I have found that my MBA has helped me work with my clients to analyze and interpret the marketplace and to create realistic point-by-point marketing plans in order to best showcase and sell their homes.
As a former Certified Mediator (specializing in Real Property, Landlord-Tenant disputes), I am experienced in working closely with all parties to insure the deal closes.
I work closely with my agents to ensure they are able to provide the same level of problem-solving and thorough negotiating skills that our clients have come to expect from us.
As the daughter of an Air Force pilot, who has lived in over 25 homes I have developed a sensitivity to the process of moving homes. I understand first hand what my clients are experiencing. The fact that I still own 5 homes of my own (in 3 different cities!) that I manage on a daily basis makes me quite familiar with all aspects of home ownership, negotiation, investment, property management and sales. I am the Property Manager for a number of homes for my clients and I treat them as if they were my own.
I'm a happily married mother with two teenage sons. My husband is an avid golfer, which makes me somewhat of a celebrity at the golf club. I walk in and I am immediately greeted and thanked for the case of beer, the new outfit, or the evening out on "Alvin". My husband denies it, but his golf bets (none of which appear to ever have been won) have provided much better lives for everyone in our golfing community! Altruistic? No. Bad golfer? Yes. My goal for this year is to walk in and thank some other poor wife for a fabulous evening eating sushi "compliments of her husband". My sons are pretty great too (if you love sullen teenagers whose vocabularies have dropped to single syllables, don't want to be seen in public with me and invite their 20 closest friends home every single day to plow through the kitchen like locusts). Our oldest is a sophomore at USC, majoring in the Business of Film and our youngest is a sophomore at Cinco Ranch High School, playing football and majoring in breaking his Iphone twice a month.
I am also a member of the National Association of Realtors, the Texas Association of Realtors, Houston Association of Realtors, the HAR MLS Advisory Group, the HAR New Technology Group, the San Antonio Board of Realtors, the Willow Fork Country Club House Committee, the Willow Fork Country Club New Member Committee, Vice-President of the Willow Fork Country Club Business Networking Committee, the California Association of Realtors, The Beverly Hills/Greater Los Angeles Association of Realtors and the MLS/CLAW.
I chose to open offices in Katy/Houston, San Antonio and Los Angeles because they are such amazing markets. Los Angeles is a wonderful buyer's market right now, with buyers who have been priced out of the market and renting for the last 10 years, finally able to afford to buy. What a great time to be involved in real estate in the Los Angeles area. And Houston and San Antonio, what can I say about such wonderfully consistent markets? They are thriving communities with families being transferred in, being transferred out, moving to larger homes to accommodate growing families and moving to smaller homes to accommodate becoming "empty nesters.