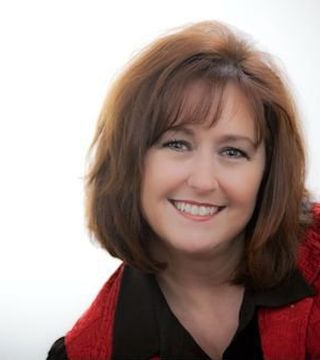 Ronica Warden knows that negotiating your way through the real estate maze can be a daunting challenge. Whether you're selling your home, or looking for the home of your dreams, you need a partner with the skills, expertise and determination to help you navigate the twists and turns along the way. That partner is Ronica Warden. Born and raised in Green Country, Ronica has a personality as vibrant as the community she calls home, coupled with the
tenacity to assure that you achieve your goals, whatever they may be. With four children and five grandchildren as the center of her life, Ronica knows the importance of your home as a gathering place for family and friends. She knows that any investment in real estate is about much more than a simple piece of property, but a very personal addition to your own family. "I love getting to know my clients." Ronica says. "As I get a sense of who they are, I can help them find that perfect place that fits the needs of their own family." Along with a personality that makes your foray into the real estate market an enjoyable adventure, Ronica has vast experience in market analysis, negotiation, and marketing strategies. And as an accredited home staging professional, she has the skills to assure that your home will appeal to potential buyers. "There are a few simple things a homeowner can do to make there home appeal to a much broader range of buyers." Ronica says "Buyers need to visualize themselves living in that home. I work closely with my clients to make that happen. And we have fun doing it." Ronica Warden. A true professional with that personal touch to make the real estate maze a little easier to handle
Ronica Warden...For All Your Real Estate Needs, EVERYTIME!
... see more
Ronica Warden hasn't created any Boards yet.