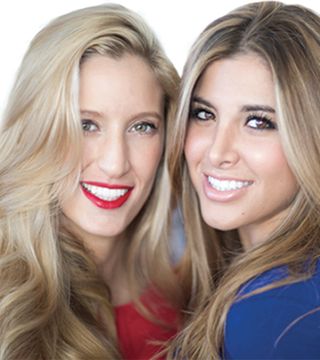 Nicole Rothstein & Tina Athanasiadis
With million-dollar listings and million-dollar smiles to match, the Rothstein Team is simply stunning from every angle. These outside-the-box thinkers with nary a foothold in the business a year ago have built their exceptional high-end track record by putting people first – networking their way to the top with impeccable organization, uncanny relatability, and ambitious marketplace sourcing like you've never seen.



"We are fascinated by New Yorkers and the luxury lifestyle, and naturally fit right in," exclaims Krystina. "The part people don't see coming is our veracity. We're all about impeccable integrity and follow-through on behalf of others," adds Nicole. "You would be shocked how hard we work for our clients, and ultimately our friends."



With over $25M in sales exclusives and $16M on the buy side – largely in Soho, Tribeca, and Greenwich Village – their momentum is undeniable. In addition to high-end downtown sales, Tina and Nicole specialize in furnished luxury-extended stay residences, concierge services, and spectacularly renovated pre- and post-war homes throughout the city.

Perhaps most compelling about the Rothstein Team is how fearless they are in dealing at this high-stakes level so early in their career – getting dirty with the details without letting anyone see them sweat. For their increasingly happy and inspired clientele, it's just another mysterious asset of this dynamic downtown duo.
... see more