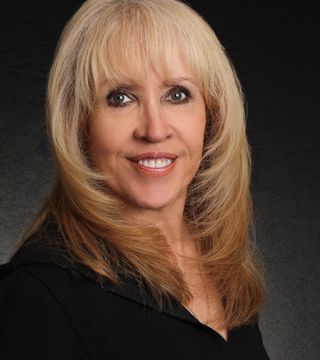 I'm an experienced full time real estate agent that loves my job and works extremely hard to meet the needs of my clients. To improve the quality of service and knowledge that I provide to my clients, I studied and obtained my ABR designation (accredited buyer representative). For many years, I worked as a social worker and have found that experience to be priceless as it relates to real estate. The process of buying a home can be stressful and my experience enables me to effectively deal with this issue as well as defend and protect the rights and best interest of my clients. My efforts are endless when it comes to finding a home for my buyers. I don't believe in wasting time, yet I believe it is important to look at as many homes as necessary to locate that special one. I am always available directly via my mobile phone 24 hours daily-no pagers or voice mail- and I show homes around the schedule of my client.
I work very hard to help my clients and this has resulted in me being presented the top achievement award by Howard Perry and Walston at their annual awards banquet. Although I am a multi-million dollar producer, you will not find those plaques on my office walls--those walls are reserved for pictures of my past clients as a constant reminder of what makes a good agent--SERVICE TO OTHERS.

As described by my clients, I am honest, hard-working, professional, full of energy, always available and relentless in finding their home! Please feel free to request letters from past clients regarding their experience in working with me.
Some of the services I provide are as follows:
1) ABR designation (accredited buyer representative) earned to better serve my clients
2) Thorough knowledge of my market (30 year resident)
3) Honest evaluation of potential home as it relates to future resale, value for my client, price and condition.
4) History of home prepared
5) Introductory tour of area
6) Available to look as often and as long as necessary to locate home
7) Free utility hook-up arrangements provided
8) List of appropriate inspectors, vendors, etc. and arrangements made
9) Negotiate the best terms and price for my client
10) Always present with client through entire process, from beginning to end
My goal is to make the process of buying your home a fun and stressless event! Once you select your home, I professionally handle all details from beginning to end. I look forward to talking with you!!
... see more