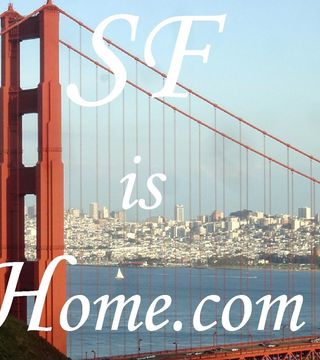 The
SFisHome.com
Real Estate Group, a San Francisco residential real estate team consists of San Francisco Realtors Ciara Piron & Rob Regan, and transaction coordinator Soazick Frelicot, and marketing coordinators Dencedy Guevarra and Meng Zhang.
Would you like a confirmation of the Zillow price (San Francisco only)? Are you a "serious" buyer or seller looking for pricing
information of your San Francisco home? If so please email us the property address and we'll reply back with a "CMA" (Comparative Market Analysis) which is always spot on accurate (unlike Zillow) or within 1% to 2% (we have hundreds of past CMA's done for clients to "prove" our accuracy claims - and can provide client testimonials as well). You'll note in Zillow's own "Coverage & Accuracy" statement they admit to being wrong by 10% or more 54% of the time, so you need a second opinion especially in the city of San Francisco where 10% off is a very large dollar amount.



The worst feeling is leaving money on the table, and with an accurate and thorough CMA report from a San Francisco expert you'll be the most confident Buyer or Seller inthe city knowing the "real" value of your home or the home you are interested in. This "CMA" service is only available to you if you don't already have a Real Estate Agent... your agent can offer a similar service, so ask the person you are hiring, or interview at least 3 Realtors and ask each of us during the interviews.



San Francisco Sellers - please note that there are quite a few "insider" tips to selling your home for more. As experienced Realtors with a sales & marketing background, we "guarantee"our services and offer an "Easy Exit" agreement - no long term contracts that tie you down if you are not 100% satisfied with the results.


San Francisco Buyers - the same tips for getting more when selling can be turned on their head by a savvy Buyer's Agent. Call or email me and we'll explain how you can beat out other buyers when it's competitive (without even having to offer the highest price), and get the home for less when it's not competitive.



For a market update, please check Rob's San Francisco real estate blog at http://blog.SFisHOME.com You'll also find a list of the 10 best internet real estate tools listed on my blog (yes, Zillow is on it). Sites for finding Open House listings, property tax data and past sales, email listing service and more.


For more about our team & our Services visit www.SFisHOME.com


If you would just like to get some basic Real Estate questions answered, we welcome your call or email.



Finally, if you are Buying or Selling outside of the city of San Francisco we can act as your confidant if you allow us to help select your Agent. Like getting a 2nd opinion when seeing a doctor, our friends, family and clients call me all the time to make sure they are making the best possible decisions, or to get clarification on what their local Realtor is telling them, and so on. There is no charge for this 2nd opinion/confidant service.
... see more
Rob Regan & Ciara Piron hasn't created any Boards yet.