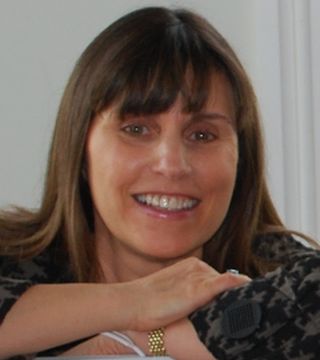 Buyer's Agent, Listing Agent, Somerville, MA
The Greater Boston area, so rich in culture and history with its many interesting neighborhoods and architecturally significant buildings, offers incredible opportunities for buyers and sellers. Despite the volatility in today's world economies and financial markets, I still believe there is no better place to put your money than real estate. I have been successful with my own investment properties and renovations, and
enjoy helping others make good decisions for their own portfolios and residences.

I came to real estate with a strong background in finance and
marketing, as well as degrees from Columbia University (BA from Barnard College) and a masters from Simmons College Graduate School of Management. An analyst by nature, I am considered "spot on" in pricing properties and advising sellers and buyers on the worth of their own homes or those they are interested in purchasing. In fact, I was interviewed not long ago on Channel 5's popular TV show "Chronicle" discussing real estate in this region.

As a home-owner in Union Square, Somerville, it has been extremely gratifying to observe the progress of this burgeoning urban neighborhood - barely a mile from Harvard Square - where I purchased my own home in 2005. Whether you are hoping to find a cozy condo in the next up-and-coming neighborhood, lay down roots in a sprawling Victorian home on one of the region's beautiful tree-lined boulevards, trade-up, downsize, locate a great development opportunity or sell a property that has been in the family for generations, I am happy to reply to your email or take your call.
... see more
Sara Cohen hasn't created any Boards yet.