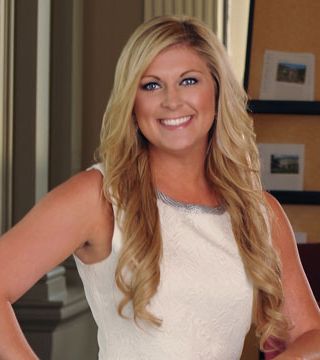 Buyer's Agent, Listing Agent, Relocation, Consulting, Houston, TX
Sarah has earned a reputation amongst her co-workers and clients for her energetic personality, hard work, and commitment to exceeding her client's service expectations. When it comes to helping her clients buy and sell houses, Sarah is always working to understand her client's needs and goes above and beyond to make sure they have a great experience from start to finish. In 2012, Sarah was honored to have been selected
for the Houston Association of Realtors NextGen "20 Under 40 Rising Stars Award".
A native Texan, Sarah grew up in the League City area before attending Texas State University on a golf scholarship. Sarah's rigorous work ethic guided her to distinction at Texas State, where she earned both a BBA in Accounting and a Master's Degree in Accountancy while also maintaining a top ranking on the golf links, including winning the 2002 Southland Conference Women's Golf Championship.
Sarah began her professional career with a "Big 4" public accounting firm as an auditor focusing on the Real Estate sector. Over time, her outgoing nature and relationship skills led her to move into recruiting with responsibility for on-campus hiring and then on to a Top 20 Law Firm to build their recruiting function as they expanded their new Houston office.
Sarah is active in the Houston community, volunteering with The Junior League of Houston, serving on the Advisory Board of the Houston Association of Relators NextGen Realtor Group, serving on the Young Professionals Board of Literacy Advance Houston, and as Co-Chair of the Events Committee for PugHearts of Houston.
Sarah and her husband Jonathan are active travelers, and their adventures take them all over the world. They enjoy entertaining friends, spending time at the beach, and spoiling their Jack Russell Terrier Abby and rescued Pug Paulie.
Get Sarah's Real Estate Search App! Text GKSARAH to 87778
... see more