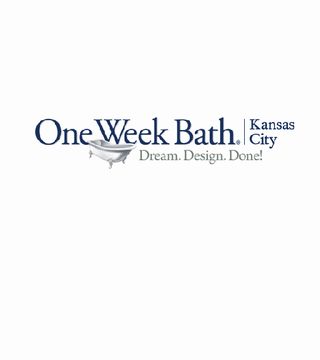 One Week Bath: Where "Local" Means "Expert!"
There are many things that make One Week Bath Kansas City unique, beginning with the fact that we combine LOCAL EXPERTISE with the STRENGTH, PROCESS AND SUCCESSFUL TRACK RECORD of an established brand. Our clients tell us time and again that there are five main reasons they are thrilled with the service we provide:
style="padding: 0px 0px 10px; margin: 0px;">Speed: We really can remodel most bathrooms in Just One Week! Everyone has heard the nightmares about the endless remodeling project. We are so certain we'll finish on time that if we fail to keep our promise, we will pay you for every day that we are late. We never rush; our crews are just incredibly skilled which makes them completely efficient. Translation? You don't have to sacrifice anything for speed, because we have a proven system that works!
Convenience: We offer the total package: all-in one service, one-stop-shop, from design to product procurement to construction, full remodels, partial remodels, permits to dumpsters, you name it. You literally never have to leave your home or worry that your job will be endlessly delayed because something was not ordered or done to code. Our designers help with every decision and we handle every detail. It's that simple…Design-Build-Done!™
Safety. Our customers never have security concerns and don't need to be terrified about various individuals coming in and out of their home for weeks on end. This is because each of our team members is background checked, making our clients feel secure and safe. Our clients also report feeling happy and comfortable seeing the same qualified team on Monday as they do on Friday, allowing them to go about their day without waiting around and worrying.
Expert Service: We only build bathrooms – over one thousand so far! You wouldn't go to a heart doctor to get your appendix out; why would you choose a contractor that doesn't specialize? Our installers are intensively trained by us to ONLY build bathrooms. That translates into our work being completely efficient and of the highest possible quality. Practice makes perfect!
Price Guarantee: Many contractors will surprise you with change orders and additional costs all throughout your job. They might not share all the "extras" like permitting, dumpster costs, and required upgrades when they are trying to give you an unrealistic price in order to entice you to buy. At One Week Bath, we will tell you the exact cost of your remodel, from start to finish – before we take a hammer to your walls. There won't be anything "you didn't think of" because we think of everything. You can sleep soundly at night knowing that when you remodel with us, you will know everything up front and will not incur any huge cost increases.
Invite: Call 1-800-ONEWEEK today for your free, in-home consultation, sit back, and relax. You are on your way to bathing in designer dreams…in Just One Week.
... see more
One Week Bath hasn't created any Boards yet.