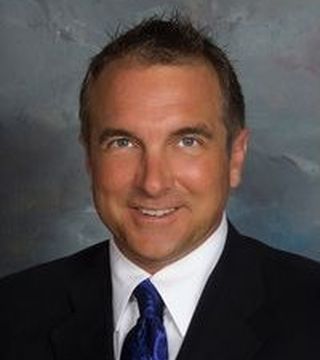 Scott Ludwick compares real estate with fine art: "When I get together with a client who is buying or selling property, we start out with a blank canvas. As they tell me their wants and needs, a picture begins to develop... first the rough outline, and then we work together to bring that picture to life." Scott is an expert in developing that picture, and all of his clients benefit from his artistic skill in guiding them through a smooth transaction.

If Scott's not selling a home, it's not uncommon for him to be traveling throughout the world, renovating an investment property or spending time with his best friend: his dog, Charley. He has a great appreciation for all types of people and situations, so it's no wonder that he is one of Central Westmoreland County's leading real estate professionals.

To Scott, every day in his market is different and he wouldn't trade the chance to meet and work with so many people for the world. He understands that each of his clients has their own unique needs and goals. An attentive and caring listener, Scott uses his careful eye and extensive study of people, places and emotions to best help his clients. People find his low-key, yet direct way of doing business refreshing in today's complex marketplace.
With over 3,000 career transactions under his belt since 1981, Scott has the knowledge and experience that accounts for his success and repeat business. And, he is backed by an experienced staff of Realtor Assistants, who work diligently to better serve the needs of Scott's many diverse clients.

As in the creation of any fine art, Scott understands that the primary foundation is critical to the end result. With an extensive real estate education and GRI, CRS, ABR and CRB designations, he knows how to get the job done right. An associate broker, Scott also teaches the Buyer and Seller seminars at Westmoreland County Community College.
Scott takes pride in keeping up with trends in the local market, financing and the latest in technology. He was the first real estate agent in the Pittsburgh area to have his own WWW Site and it has been high on the hit list since its inception. When you work with Scott Ludwick and his team of assistants, be assured of the highest possible service -- his goal is to Make Your Real Estate Transaction a Masterpiece!
Scott Ludwick hasn't created any Boards yet.