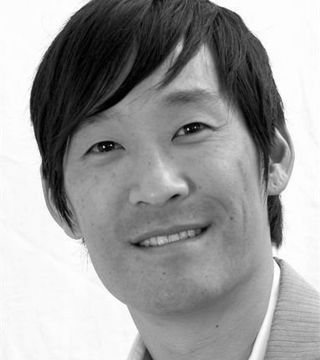 About Scott Kato – A Timeline:
1992 – 2002: Scott spends over 10 years in the dot com industry.
2001: While living in Manhattan and running operations in the tri-state area for one of the largest retail music chains in the U.S., Scott reads Rich Dad Poor Dad by Robert Kiyosaki.
2002: Shortly after, Scott decides to apply his skills to launch his own real estate business. After only six months in the business, Scott purchases his first home and is recognized as "Rookie of the Year" based on sales volume, Coldwell Banker (ranked #1 and the largest brokerage in the greater Long Beach area).
2003: Within 18 months, Scott leverages his first home to purchase an oceanfront condominium, which he intends to flip. After renovations are completed, Scott decides to call it home and rents out his first purchase. By the age of 30, Scott purchases and sells more than six properties of his own while still holding on to a few for rental income. Kiyosaki's plan is in full swing.
2004-2006: Over the next few years Scott's business begins to flourish, as he quickly becomes a dominant player on Ocean Boulevard, specializing in oceanfront condominiums.
2006-2007: At the peak of the market, Scott forms Kato Group and starts to align himself with asset managers who represent several banks (REO properties). Jessica Panzica, long time friend and licensed appraiser of 10 years, joins Kato Group to manage BPO's and oversee REO operations.
2008-2009: Scott teams up with Neal Thompson to form an investment partnership. They hit the courthouse steps, acquiring Trustee sales. The process includes eviction with legal due process (also known as "cash for keys"), renovation (asset management), marketing, and sales.
Kristina Narz and Kate Shioji join Kato Group as Executive Assistant and Buyers Agent, respectively.
2010-Present: In a depressed market, when most real estate groups struggled, Kato Group accelerated and found opportunities for their clients. In 2010, Kato Group averaged over one closed escrow per week. (Though, if Trustee acquisitions are included, over 100 properties were purchased and sold.)
In 2010, Scott Kato ranked #1 in gross sales for Coldwell Banker Coastal Alliance, ranked Top 25 in the state of California, and ranked Top 100 in the Nation. (In fact, since joining Coldwell Banker in 2003, Scott has consistently ranked as one of their top-producing agents.)
... see more
Scott Kato hasn't created any Boards yet.