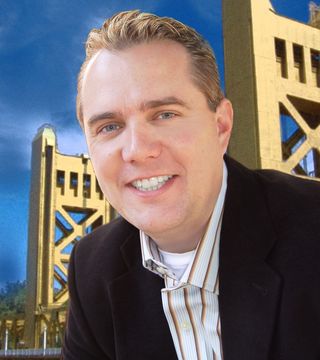 Scott Olson, Compass Realty Team.
Experienced Agent, Homeowner, Investor, Landlord, Property Manager and Realtor.
I am an experienced Realtor specializing in serving the needs of buyers and sellers in Sacramento and Placer counties. Let me put my experience to work for you. I was raised in the Sacramento Area. Licensed Local Real Estate Agent since 1996. I own a home and live in Sacramento, Ca.
I am active in the
Sacramento investment market, by owning and managing Rental property throughout the Sacramento Region.


Residential & Commercial Property Experience
I have experience with Residential and Commercial Property, 1031 exchanges, TIC (tenants in Common) Investments, and can help with Trust Administration. I put my knowledge, negotiation skills, ethics and attention to detail to work for all my clients.

Work With: Investors, Landlords, Owners and Beneficiaries

Predominately, I work with Investors, Landlords, Owners, and their Beneficiaries and/or Families, to Invest in Real Estate, Grow Wealth, Maximize Cash Flow, Consider Tax Consequences, Meet Goals and Objectives, Determine Exit Strategies, Evaluate Market Conditions, Utilize Trust and LLC Protections/Benefits, and Enjoy Life in the Process.

However, I put my skill set to work for all of my buyers and sellers, regardless of if it is their first home or their 100th Rental Property.

Let me help you with all of your real estate needs. Purchasing Real Estate can be complicated, tricky, and emotional. Let me help you make complicated and important Real Estate Decisions.

I offer a FREE PORTFOLIO ANALYSIS - especially for investors!

Now is the time to make a move! If you are a first time buyer, Trade Up buyer, or Investor Call me today to find out why! 1-800-898-8507

Sincerely,


Scott Olson, Compass Realty Team
Contact: 1-800-898-8507
www.HandyHomeSearch.com
... see more